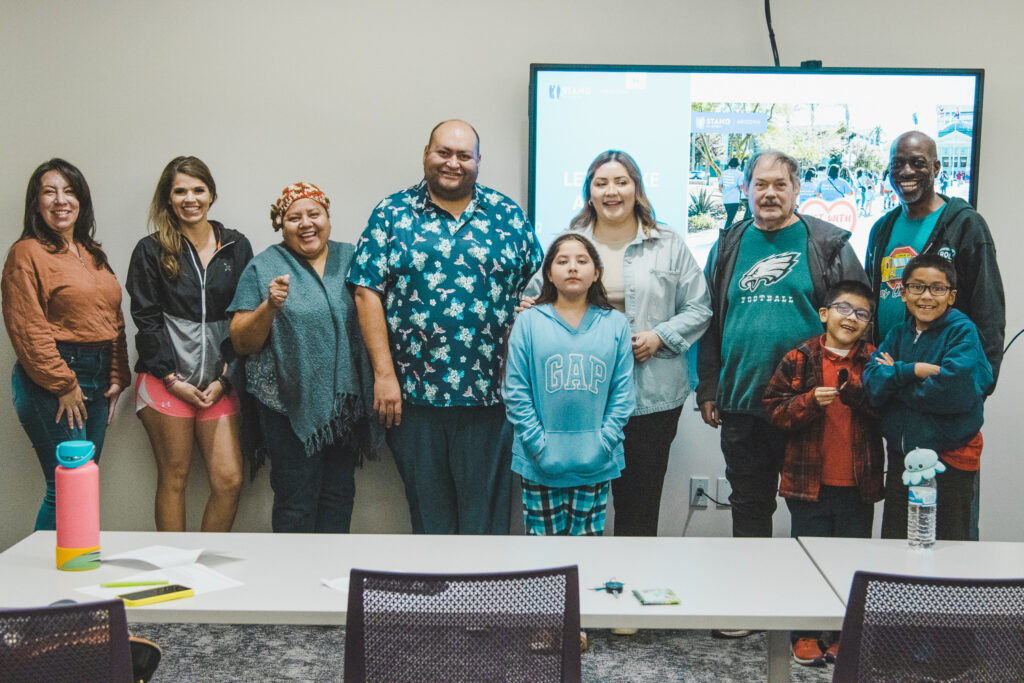 WE VOTED. NOW LET'S GET TO WORK!
Arizona parents, guardians, teachers, and students were catalysts for change during the 2022 midterm elections. By voting for #EducationChampions we can address the failed leadership that has led to issues with school funding and attacks against our teachers and students. Your support will help us for what's next. Together, we can make a stronger education landscape in Arizona!

REMOVE THE ARCHAIC A.E.L.
The aggregate expenditure limit (AEL) is a measure that limits how much school districts can invest in our children's education and future. The AEL does not keep up with the actual needs of schools and our kids. This outdated, 40 year-old policy needs to be lifted immediately.
ESTABLISH DEBT FREE JUSTICE
The youth court administrative fees charged to children and their parents are further straining families that are already struggling. We strongly support efforts to eliminate fees from the Arizona juvenile court system, and allowing youth to petition to have old fee debt waived.
FIGHT ACADEMIC CENSORSHIP
Our teachers are under attack by extremists who misrepresent their curriculum. We wish to foster the development of thoughtful students and support a teacher's freedom to teach accurately by fighting back against any policies that lower the quality of education in Arizona.
support high school success
We help partner schools significantly increase the number of students who finish the 9th grade year on track to graduate, a stronger predictor of high school graduation than their race/ethnicity, level of poverty, or test scores combined.
invest in early literacy
By providing resources and learning tools directly to parents, our grassroots efforts allows us to facilitate a Growing Readers Program which donates books and helps families improve their child's reading comprehension.
reform e.s.a. vouchers
Universal ESA vouchers were overwhelmingly rejected by AZ voters in 2018. However, failed leadership defied the will of voters and has brought the program back with no accountability or limits. Through meaningful reform, we can fix this.
UNITE FOR LITERACY!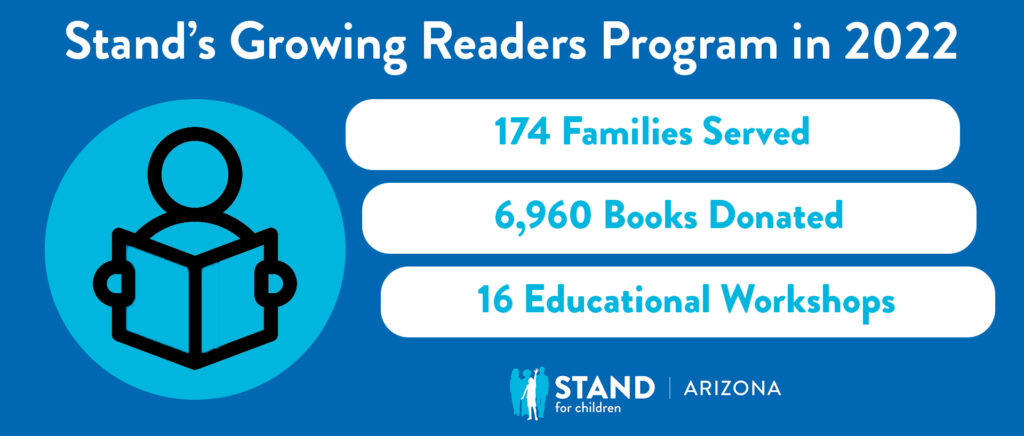 Stand for Children believes learning to read is one the most critical skills we can teach our students. And reading at grade level by the end of third grade is perhaps the single most essential educational milestone. So we're partnering with Unite for Literacy to provide a FREE digital library.