Nastassia Ballard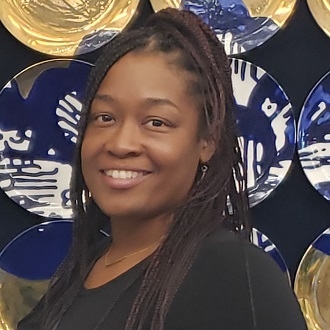 Payton Parent Fellow
Nastassia Ballard (Stassi for short) has encountered the challenges and struggles of Chicago Public Schools and the impact of poverty firsthand. As a resident of an overpoliced neighborhood and parent at an under-resourced school, Nastassia understands how important it is for parents to take an active role in their children's education. She feels it is necessary to give attention to communities that have been impacted by lack of resources and unfair funding. Regardless of neighborhood or zip code, Nastassia strives to be the change that she seeks. Nastassia is involved in school and community efforts including bringing awareness to systemic racism, ending the cycle of poverty, and decreasing gun violence.
Nastassia is an eager and avid volunteer. Whether it is her children's school, a food pantry, or domestic violence center, she loves to help people reach their desired outcomes. Nastassia's active volunteerism is proof that she enthusiastically jumps in wherever she can assist, and she remains motivated to work towards progress because our children's future is well worth it.
A 2014 Stand University for Parents graduate, Nastassia knows the value of being a strong parent advocate and actively attends (remotely) LSC and PAC meetings. She is the LSC Chairperson at her children's neighborhood school. Nastassia continues to have her hand on the pulse of CPS policies and procedures. Through her current fellowship with Stand, Nastassia has participated in focus groups about remote learning, co-authored a letter to the CPS Board of Education, participated in CPS Security/SRO working group, and is a current member of the CPS Stakeholder Engagement Design Team, an extension of the SQRP Advisory Group. With support from Stand, Nastassia has found her niche and uses her voice wisely. By volunteering her experiences, Nastassia continues to use her platform to support parents and community to reach their desired outcomes.