Desirae Ranberg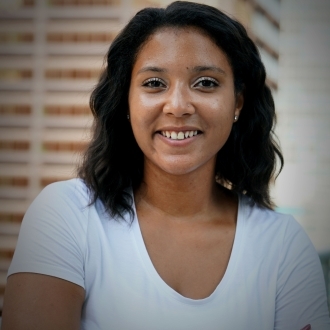 Teacher Team Leader
Desirae has made it her life's work to be a voice for children and to educate others on the struggles of inequity and under-resourced schools. She is passionate about bringing the community together where she teaches, and first became involved in Connection Conversations because she saw it as an opportunity to help provide students the high-quality education they deserve.
Desirae teaches third grade at a neighborhood school on Chicago's South Side and has also taught kindergarten at the school. Her involvement extends beyond the classroom: she is also the school's athletic coordinator and coach of the track team.
A native of Wheaton, Illinois, Desirae received her bachelor's degree in education from the University of Illinois at Chicago. She also served as the captain of UIC's track and field team. She is currently pursuing a master's degree in curriculum and instruction with a focus on reading intervention.