Ida Nelson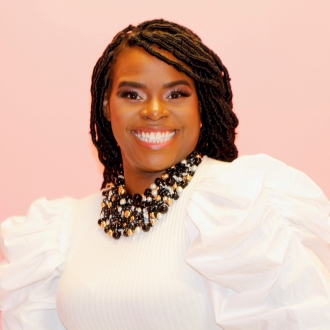 Payton Parent Fellow
Ida Nelson's determination to end hair discrimination brought her from the school house to the state house. When her son, Jett, went to school one day with his hair in braids, Ida later received a call from the school administration saying that Jett's hair violated the school's code of conduct.
Ida understood that this microaggression was a direct threat to mental health and cultural connection for her son; her advocacy kicked into gear. She fought for her son and pushed back against the rules dictating what is and is not an acceptable hair style for children. Working together with Illinois State Senator Mike Simmons, she pushed hard to enact the Jett Hawkins Act, a law banning hairstyle-based dress code requirements in all Illinois schools.
The law took effect in 2022 and Ida, along with Stand's own Tommorrow Snyder, continues to advocate for strong and thorough implementation of the law as part of the Illinois State Board of Education's working group. Jett's story has been featured in numerous media stories (including outlets such as the Today Show, Good Morning America, Chicago Sun-Times, ABC 7 News, Block Club Chicago, Chicago Parent, WSIL TV, and Chalkbeat Chicago, and many others), as well as a national Dove campaign focused on promoting positive body image and ending hair discrimination.
Ida's advocacy for her son and all other children does not end with fighting hair discrimination. As she describes it, her work supports respecting the way people show up in the world. Now, as a Payton Parent Fellow, she is expanding the scope of her advocacy further to include issues impacting Illinois families and students such as getting parents involved in their school communities, engaging parents to become advocates for their children, supporting conflict resolution in schools, and coordinating anti-bullying efforts.
She attended Curie Metro High School and is the founder and owner of Ida's Artisan Ice Cream & Treats, a business she began in her North Lawndale kitchen during the pandemic. Ida is the mother of five and a change agent who looks to help her community, her state, and the global community.