Kimberly Payton Parent Fellowship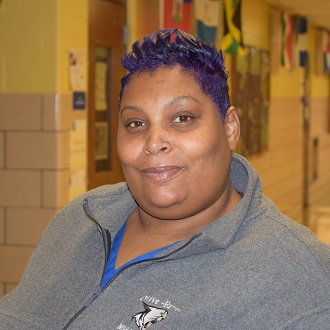 The Kimberly Payton Parent Fellowship honors the life of Ms. Kim Payton, who passed away in April 2021, leaving five special children and a legacy of community service far greater than most of us can even dream of achieving.
Kim first became involved with Stand in 2014 through our Stand University for Parents. Kim was there when we fought for fair school funding. She and her children participated in our early literacy summer programs. Kim was a constant at Stand as One retreats, welcoming folks with a warm smile and a contagious laugh. She shared her truth and made the retreats a safe and welcoming space where everyone felt like family. Kim also served as chairperson of the Local School Council and vice-chairperson of the Parent Advisory Council, both at O'Keeffe Elementary School in Chicago.
Among Kim's profound contributions is her work to lower the crime rates on the streets of her neighborhood. After a serious altercation at the school, Kim sprung to action to convince Chicago Public Schools that the children of South Shore needed Safe Passage. She led a door-to-door campaign, collecting over 100 petition signatures. Kim told us that she kept ringing doorbells even though she heard shots ringing down the street.
The Fellowship that bears Kimberly Payton's name is a stipended annual program for parents dedicated to support their children's education journey and strongly advocating for educational equity.