Keith Wilson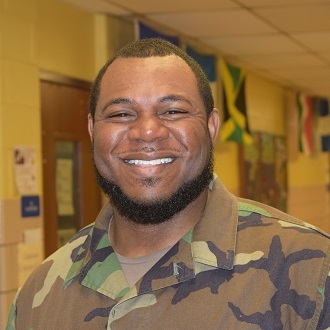 Community Engagement Facilitator
Keith is the Dean of Students at a CPS school, a longtime resident of the South Side, and a minister, veteran, and father of six. Keith believes deeply in the importance of positive black male role models, and through his involvement in Stand, he has found a platform for contributing to the community.
Keith first joined Stand as a member and became a passionate advocate for student-centered policies. As a team leader, he helped other Stand members find their voices as education champions.
Next, as a Stand Fellow, Keith helped take from concept-to-reality one of our centerpiece family engagement programs, Stand as One. He was instrumental in its program design and now, on many Saturdays, you'll find Keith facilitating a Stand as One retreat and strengthening the resilience and building the capacity of parents and educators in under-served neighborhoods.
For Keith, being part of Stand is a family affair. His daughter Kennedi co-starred in Stand's ESSA video and was one of the most active readers in our summer literacy program. His wife often joins us for Stand events.