In our beautiful state of Colorado, education has always been an important priority for Stand, policymakers, and most importantly Colorado families and their future. We are strong supporters of Prop II because it prioritizes our children's education and future.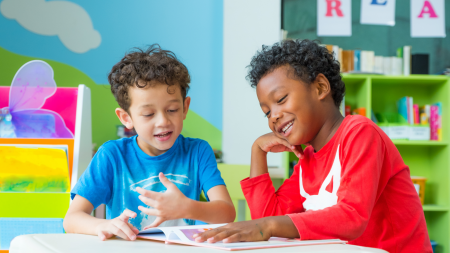 It is important to note that Prop II is an extension of the bipartisan Prop EE of 2020. Prop EE brought in more revenue than was estimated, so TABOR requires that voters approve the state's retention of the excess revenue. This is why it is important for you to vote YES on Prop II. This statewide ballot measure allowed us to generate approximately $275 million per year for public health and education priorities through the tax increase on tobacco and nicotine products. It invested in K-12 readiness by providing access to preschool for Colorado kids
.
Having access to preschool is vital for Colorado's future! Students that attend pre-k get a jump start on reading and develop critical social – emotional and behavioral skills. This will in turn prepare our children for a successful K-12 experience and set them up for a better chance at life in their post-secondary journey as adults.
We understand that when families are going through difficult times — it can negatively impact a student's well-being and educational experience. Therefore, in addition to the investments we will continue to see in our early childhood education, this proposition will continue to invest in our families by funding affordable housing, rental assistance, and eviction assistance.
We are excited to be endorsing Prop II and hope you are too with your vote in November!
Complete our Pledge to Vote form, to receive more information about Proposition II, reminders as we get closer to Election day, and if you believe all children in Colorado deserve an opportunity to attend pre-school!