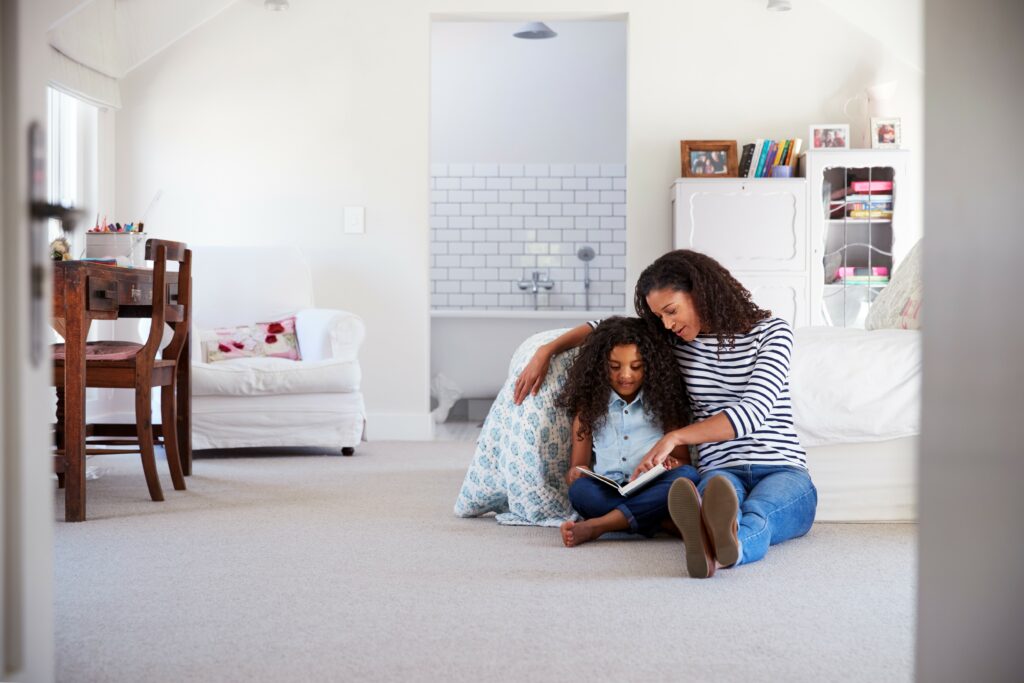 SUPPORT YOUR CHILD'S EARLY LITERACY
No matter where your child is in their literacy development, there are lots of ways you can help them with reading. Parent involvement in their child's learning has been shown to be one of the most important factors in their academic success. Even something as simple as reading aloud to your student for 20 minutes each day can dramatically help their reading and academic abilities. 
Beyond that, we want to help you create a home that supports strong readers. Check out our videos with ideas for fun ways to support your child's literacy at home.
Natalie and Roman share one of our favorite activities from our literacy workshops: the fly swatter game! It helps students practice sight words and vocabulary. It's most appropriate for kids in elementary school. But, we will show you how to adjust for younger kids and make it more challenging for older students. Read more here.
Storyline Online has hundreds of engaging videos of children's books read by celebrities. In this video you will learn more about how to use Storyline Online to support literacy with your student at home.
Practice letters, numbers, or words in a fun and engaging way with the salt tray writing game. Ms. Hendricks, a kindergarten teacher in Pueblo and her daughter show us how to set this game up and play.
Try out Read Conmigo for free children's books and activities in English and Spanish to promote bilingual literacy.
Join Pueblo kindergarten teacher, Ms. Hendricks and her kids for the hot lava rescue game. This game is a fun and active way to practice letters, sight words, numbers, math equations and more!
Unite for Literacy is one of our favorite online resources to support literacy at home. You will find a huge library of books that students can read alone or read along with a narrator. Books are available in English and Spanish and narration is available in over 40 languages.