English Indiana Staff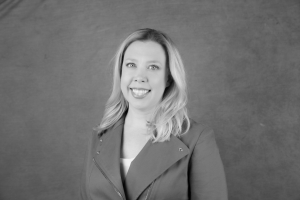 Kristin Casper
Government Affairs Director
Kristin was born and raised in Illinois and understood the value of quality education from her parents, both of whom are public school educators. After graduating from Indiana State University with a degree in Political Science and International Studies, she attended graduate school in Brussels, earning an MA in Political Strategy and Communication.
Kristin started her career in state government when she interned at the Indiana State Legislature working for the Senate lead on criminal justice reform. From there, Kristin has been in and out of Indiana politics for the last 15 years. She has been fortunate to work within several policy areas, including her time doing trade policy and antitrust law at Nike in the EU. Recently, Kristin moved back to the United States and is looking forward to getting back into a policy area close to her heart: youth justice. This policy field is of particular interest to Kristin due her tenure working with the public defenders of Indiana to ensure equitable justice for their clients through positive public policy. She believes strongly that resources supporting rehabilitation are the key to transforming the lives of Hoosier students and their families.
Kristin is a die-hard baseball fan and hopes in her lifetime she will see a pennant from her beloved Pittsburgh Pirates. If you can't find Kristin at a ballpark, you can find her in a Pilates studio, running, reading, or spoiling her two cats, Winston and Franklin.