English Colorado Staff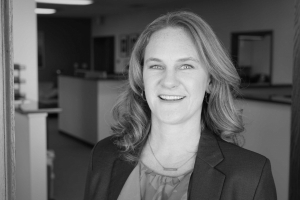 Krista Spurgin
Executive Director
After Krista graduated from the University of Nebraska, she moved to Washington, D.C. to teach high school students from across the nation civics education and community involvement. After this, she spent several years in many locations working on campaigns. Krista then served as the Senate Caucus Director in North Carolina, managing a statewide program to elect candidates to the state senate.
Krista has worked for Stand for Children since 2013. She started her career at Stand for Children as the Government Affairs Director in Colorado. In this role she was responsible for developing and implementing policy, legislative, and political strategy. She then joined the Stand for Children national team supporting all of Stand's 11 affiliate states in their electoral work. In 2017, Krista was named Executive Director for Stand for Children Colorado.
In her free time, Krista enjoys being outdoors, cooking and traveling.