English Indiana Staff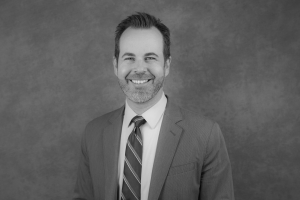 Justin Ohlemiller
Executive Director
In his role leading Stand's Indiana affiliate, Justin brings a deep understanding of marketing and communications, an intimate knowledge of government and the city of Indianapolis, and a strong passion for education reform.
Justin began his career with former Indianapolis Mayor and education reform champion Bart Peterson, serving as press secretary before being named deputy chief of staff in 2007. Later, Justin helped lead Indiana Congressman Andre Carson's communications operation and managed Carson's Indianapolis office as District Director. Most recently, Justin served as Senior Vice President of TrendyMinds, a growing and successful communications marketing firm in Indy.
Justin played an active role on Indianapolis' Super Bowl Host Committee in 2011-12, serving as a volunteer on the communications team and sitting on two subcommittees. His past volunteer work also includes being a mentor as part of the Big Brothers, Big Sisters program, and tutoring Indianapolis public school students as part of United Way's Read Up program. In 2012, the Indianapolis Business Journal recognized Justin as one of Indianapolis' top young business talents by naming him to its list of "40 under 40."
Justin graduated from Butler University with a degree in telecommunications and lives on Indy's northeast side with his wife and three children, two of whom are school-age and attend public schools. In addition to being a self-proclaimed political junkie, he is a huge fan of the Indianapolis Colts and the Butler Bulldogs.
Justin is excited that Stand takes a grassroots approach to improving education, instead of a top-down approach. He eagerly leads the Indiana team as it works to cultivate a community-driven movement for education reform in the Hoosier state.