English Executive Team Family Engagement & Organizing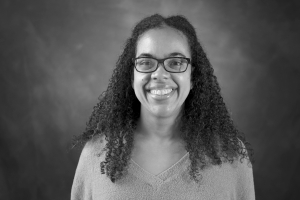 Jennifer Warner
Organizing & Campaigns Executive
Jennifer Warner began her political organizing experience during the 2008 Presidential primaries as a volunteer. Hooked by the power of community organizing, she became a field organizer in Southwest Michigan for Obama for America in 2008. In 2009, she joined Organizing for America in Michigan as a Regional Field Director, working to recruit, train and coach volunteers and develop a volunteer network throughout western Michigan. By June of 2010, she moved to Ohio with Organizing for America to work on the Coordinated Campaign as a Deputy Field Director. In April of 2011, when President Obama's reelection campaign officially launched, she remained in Ohio as a Deputy Field Director through the end of the 2012 campaign.
In March of 2013, Jennifer joined Organizing for Action, an issue advocacy organization launched to enact the agenda millions of Americans had just voted for. She started as the National Midwest Regional Director. By June of 2013, she was promoted to Deputy National Organizing Director, and in December of 2014 became the National Organizing Director.
In May of 2016, Jennifer left OFA to join Ohio Together – the Hillary for America Campaign in Ohio – as the Coordinated Campaign Director where she oversaw the Data, Organizing, Operations and GOTV programs as well as coordinating down ballot races. After the election she returned to OFA as the National Organizing Director.