English Center for High School Success Washington Staff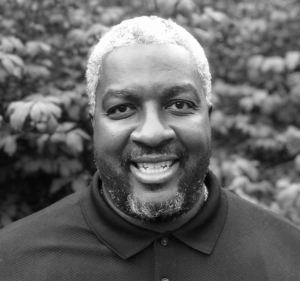 Henterson Carlisle
Washington Director - Center for High School Success
Henterson is a Seattle native who has always been a champion for students from marginalized communities. Henterson leads with his core values: integrity, trust, equity and empathy. He believes these values are the cornerstone of effective leadership within any organization. He has worked tirelessly to have a positive impact on all those he engages with.
Henterson comes with 21 years of public-school experience. Most recently, he served as an Associate Principal at Mercer Island High School. While at Mercer Island High School, Henterson was instrumental in leading them in their journey into diversity, equity and inclusion work. Prior to that he was the Principal at Madison Middle School for four years. Henterson started his educational career as a middle school math and science teacher.
Henterson's work with communities that are underserved and marginalized span longer than the 21 years of education. He has participated in community advocacy through volunteerism and youth mentorship. Henterson looks forward to his role at Stand and working with high school teams to provide nineth grade students the structures, strategies and conditions necessary for them to thrive during their high school career.
Henterson is married and has two adult children. He loves to travel and experience different cultures, with his latest travels to Accra, Ghana and Cape Town, South Africa. Henterson played collegiate football at Portland State University, where he majored in Economics. He earned his master in education and administrative credentials from the University of Washington.