English Indiana Staff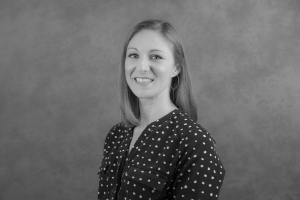 Erin Browne
Operations Coordinator
Erin grew up in Indianapolis and became passionate about helping others through active volunteer work beginning early on in her childhood. This passion led her to invest her energy in improving the mental health, education, and well-being of others. She began her career as a care coordinator for a local outpatient mental health center after graduating from Bellarmine University. There, she served individuals with chronic, serious mental illness.
As the state operations coordinator, Erin provides support to all team members in the Indiana office. Being part of Stand has also provided her with an opportunity to take that enthusiasm for assisting others and apply it to serving Hoosier families and the Indiana education community at large.
When not at Stand, you can find Erin doing anything active and outdoors with her family.