English development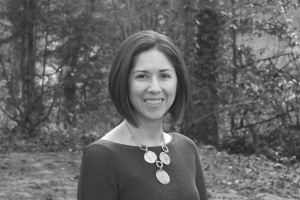 Christina Wood
Development Director
Christina is third generation Mexican American and first in her family to graduate from college. Growing up in the San Francisco Bay Area she attended public schools and community college before enlisting in the Air Force to pay for college. During her decade in the military as a Serbian linguist, Christina served as an intelligence operator in Maryland and Texas and as a language instructor in California at the Defense Language Institute. After separating from the Air Force, she redirected her efforts to public education, earning a M.Ed. in Administration and Supervision while working for the Department of Defense Dependents Schools system in Korea and volunteering as Scholarship Director for a local nonprofit. Christina continued working for local organizations in various education-related and leadership roles during her family's time in Germany, where she also had the opportunity to homeschool their middle school-aged children while their elementary-aged children entered into the German public school system.
After 20+ years of moving where the government directed, Christina and her husband chose Oregon to finish raising their four amazing kids. She worked first for Portland Public Schools before moving back to nonprofit and education advocacy. As the National Development Director Christina drives the fundraising efforts of the state affiliates, bringing her passion for authentic relationship building to the fight for equitable education access for all.
When not Standing for Children, Christina is standing amongst them, listening to her teenagers, their friends, and the revolving door of exchange students her family hosts as they passionately dissect different global perspectives on public education, diversity and representation, multilingualism, politics, imperialism, and everything else that catches their attention.