English Center for High School Success Tennessee Staff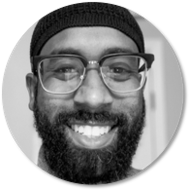 Torian Black
9th Grade Success Coach - CHSS
Torian grew up in Memphis, TN where he attended public schools and was recognized by Proud Magazine as one of the "100 Best and Brightest of Memphis City Schools". He then went on to attend Howard University where he earned a Bachelor's of Arts in History and African-American Studies. During the Summer of his senior year, he served as a servant leader intern for the Children's Defense Fund Freedom Schools which ignited his passion for education and solidified his path toward teaching. Here, he saw the marrying of both education and activism: a space which served as a model for his pedagogical approach in the classroom. From there, Torian went on to become an education director for the Boys & Girls Clubs of Greater Washington D.C. before moving back home to Memphis to join Teach for America as an educator.
Torian taught middle school science and high school African-American History at one of the highest performing charter schools in the state of Tennessee. Educating over 1,000 students in his teaching career, Mr. Black educated his students on the full breadth of our history – teaching students to think critically and to honor the work of their ancestors. While at Howard University, he was deeply moved by his African-American History classes in that he finally felt a sense of deep pride and purpose in being an African-American in this world. He worked to instill this driving purpose in his students. In just his second year of teaching, Torian's students earned the highest scores in the entire city of Memphis amongst all traditional public and charter schools on the end of the year state assessment. He has been featured in several local and national articles for educators including Chalkbeat Tennessee, as well as an article written on his unique teaching practices by Doug Lemov from 'Teach Like a Champion'. Torian also earned three teacher of the year awards from Teach for America, the WinSum Foundation, and his charter school network. Torian was introduced to the transformative work of the Center for High School Success while he was the 9th grade Team Lead and Grade level chair. Through the work of CHSS, he used this framework to be the foundation for all 9th grade meetings and achieved profound results.
Mr. Black believes that through our work, we can inspire deep self-esteem, pride, and power into the lives of youth in order to counteract one of our greatest misfortunes – low expectations of ourselves and our community. The quote Torian lives by was stated by the great Benjamin Elijah Mays "The tragedy of life does not lie in not achieving your goals, it lies in having no goal to reach. Not failure, but low aim is sin." Growth, optimism, and discipline are principle virtues for Torian. Torian now resides in Memphis, TN, living in the community in which he taught, with his son and daughter, Zo and Somyah.