English Tennessee Staff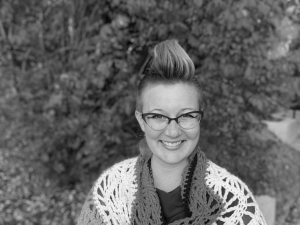 Makenzie Graham
Marketing & Communications Manager
Makenzie grew up in Minnesota and went to college in Madison, Wis. After college, she discovered her love for kids when she began providing therapy for children with Autism and teaching at a local preschool. She continued her career in therapy for five years, during which she moved across the country to Bellingham, Wash. While in Washington, she realized that aside from their diagnoses of Autism, many ofher clients and their families were facing deeper structural barriers — such as lack of access to safe and secure housing, food insecurity, poverty, and systemic racism — that presented challenges to the children'ssuccess in school. In 2016, Makenzie decided to pursue a Master's in Public Health degree in Seattle, Wash., to find her way to the root of these structural inequities.
During her MPH program, Makenzie learned that all of the structural barriers that she saw with her former clients were related to social determinants of health, or those areas of life that affect people's health before they go to see a doctor. Policy decisions at all levels of government affect community health, and Makenzie began participating in and leading volunteer lobbying efforts to advocate for public health through policy change while in Seattle.
Since graduating in 2018, Makenzie has been managing and consulting with political campaigns in Northwest Washington, working to improve population health by electing champions for housing, education, climate, and racial justice. Upon moving to Memphis in the summer of 2021, Makenzie quickly immersed herself in the work of various organizations to learn about the political landscape of Memphis and Shelby County. She is looking forward to using her campaign management and communications experience in her Marketing and Communications role at Stand, and is glad to return to an organization focused on children's educational and social-emotional success, health, and wellbeing.