English Illinois Staff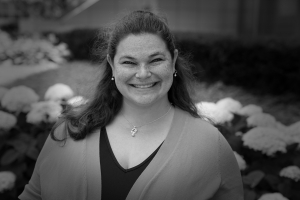 Jessica Handy
Executive Director
Jessica joined the Stand Illinois team in 2010, serving as Government Affairs Director and Policy Director until 2023 when she was named Executive Director.
Jessica leads the Illinois team's vision, strategy, management, and execution of their policy, community engagement, and political work.
During her years with Stand, she has championed significant policy changes, including ending the inequitable practice of pulling Title I dollars away from classrooms of low-income students and enacting a new, evidence-based school funding formula which now sends $1.5 billion more per year to Illinois schools. Jessica is an appointed member of the Illinois Professional Review Panel to review the new school funding model and the Performance Evaluation Advisory Council, which monitors and supports the State's teacher and principal evaluation system. She also is the facilitator of the Illinois Early Literacy Coalition.
Before joining Stand, Jessica spent five years working for the Illinois Senate Democrats, including as their Policy and Budget Analyst for the Education and Pension Committees.
Jessica has a B.A. in Spanish and history from Millikin University and an M.A. in history from the University of Illinois, having written her thesis on issues related to the Chicago school reforms of 1995. Inspired by the early literacy policy work Jessica has undertaken with Stand, she obtained her certification as a literacy tutor in an Orton-Gillingham-based program at the Springfield Children's Dyslexia Center. The Springfield Business Journal selected her as a member of its 2021 "40 Under 40" class. She is a board member of The Outlet, a mentoring organization for young men.
She was a teen-mom to her now-adult daughter, Natasha, and became a licensed foster mom when Natasha went to college. Her priority was to foster teen moms and their babies. After connecting with a variety of families with unstable housing situations and unscrupulous landlords, Jessica and her partner Garrett began renovating homes to rent ethically and affordably. Jessica and Garrett live in Springfield with a fluctuating number of children.