English Illinois Staff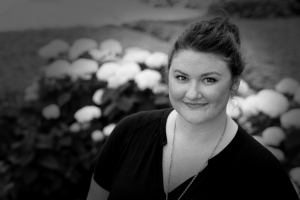 Aimee Galvin
Government Affairs Director
As Stand for Children Illinois' Government Affairs Director, Aimee builds bridges between policymakers and those furthest from justice to advance education equity and racial justice. A typical day for Aimee involves meeting legislators, poring over spreadsheets, representing Stand in coalitions, and drafting bills. During election season, Aimee plays a key role in Stand Illinois' political work.
Aimee is particularly focused on two arenas of policy and implementation. The first is High School Success; she is an expert on Dual Credit and advanced coursework strategies to put Illinois students on high-demand, high-growth career pathways. She also convenes a statewide Dual Credit Coalition.
Aimee is also deeply focused on Youth Justice. She leads Stand's efforts as part of the Debt-Free Justice Campaign, a national movement that is eliminating juvenile court fees and fines across the country in both majority-Republican and majority-Democratic states. Aimee is particularly drawn to this work because of the intersection between youth justice, racial justice, and responsible fiscal policy.
A native of the Prairie State, Aimee's career began in DC. She was the Assistant Director of Public Policy and Advocacy for the COPD Foundation, and then promoted to Associate Director. She worked to expand patient access to quality care at the federal and state levels during one of the most propitious moments in health-care policy. Her work has spanned legislative affairs, implementation, and grassroots advocacy focused on local outreach.
Aimee earned her B.A. in political science from the University of Illinois and her master's degree in political science with a focus in advocacy from American University. She loves taking on ambitious house improvement projects with her husband, as well as hunting, reading, and gardening with native plants to create productive habitats and ecosystems.