Does your district have an academic acceleration policy, but struggles with identifying other ways to eliminate disparities and encourage enrollment in dual credit courses? Have you implemented innovative strategies in your school or district and want to spread the word? Our resources and events are perfect for you!
---
Research shows that automatically enrolling qualified students in the next most rigorous course increases enrollment in advanced courses and decreases equity gaps. In fact, Washington state law requires school districts to adopt an academic acceleration policy, thanks to advocacy from Stand WA and our partners.
As of 2023, one in four Washington school districts has not adopted the required policy. And we know from the data and research, and from the lived experiences of students, educators, and administrators, that simply adopting a policy won't fully eliminate equity gaps in access to advanced coursework. The good news is that Stand Washington, and our partners across the state, have resources to support districts as they journey towards equity and rigorous academic offerings for all students.
our Learning Cohort!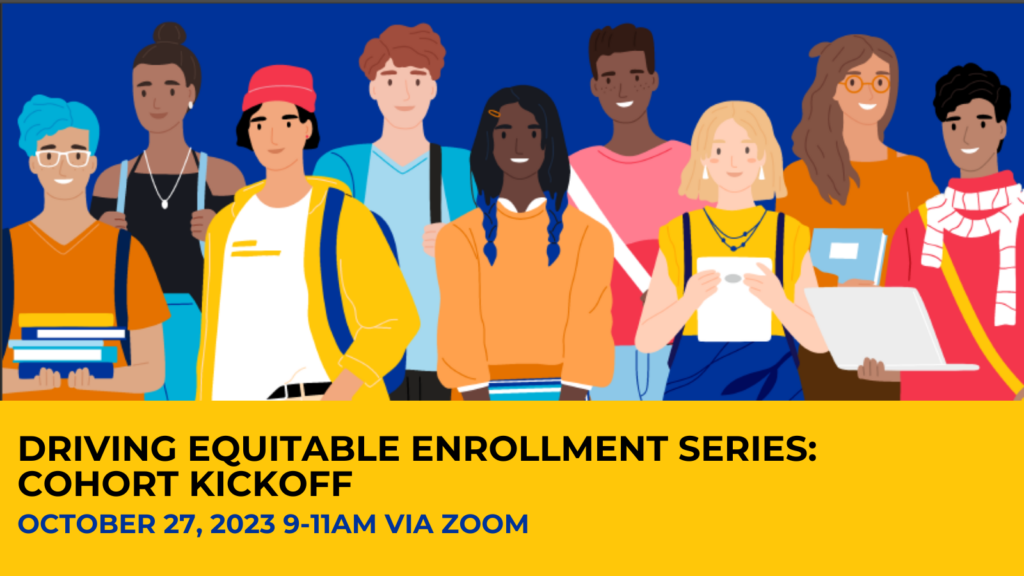 Join Stand for Children Washington, and fellow education leaders from around the state, for a series of virtual convenings to dive into the six drivers of equitable dual credit access.
Driving Equitable Enrollment Series Kick-off on October 27
Meeting 2: March 15, 2024
Meeting 3: May 10, 2024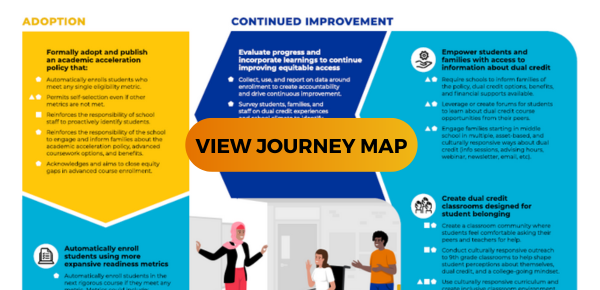 JOURNEY MAP OUTLINING THE SIX DRIVERS OF SUCCESSFUL IMPLEMENTATION
Hear from leading researchers on the impact of academic acceleration policies, and how to build belonging for Black, Latino, and other underserved students.