As a proud member of the Moral Budget Coalition, we would like to thank all of the Stand members and leaders, partner organizations, parents, community leaders, and friends that joined in unison to ask the Memphis City Council and Shelby County Commission to put the needs of the people first and pass a Moral Budget for FY21-22.
Over the past months, you've shown up to various press conferences, waited long hours with us to speak at Commission meetings, and took digital action by sending over 7,000 emails to Memphis and Shelby County lawmakers. Together, we let them know that it's time to end the constant cycle of disinvestment in our families and neighborhoods and work towards a new day of equity, progress, and prosperity.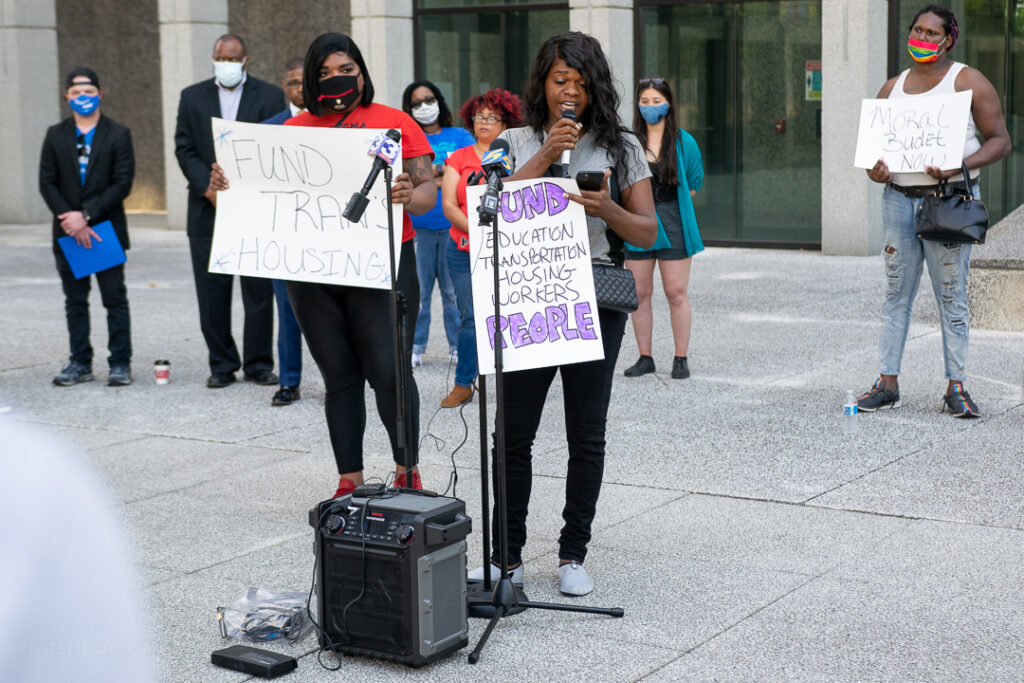 Unfortunately, a majority of the City Council and County Commission voted against additional revenue that could be committed to addressing long-term systemic issues in our community. While we failed to see significant investments in education, public transportation, affordable housing, support for workers, workforce development for young adults, and other essential services, we must celebrate the Moral Budget Champions on both bodies who had the political courage to take action towards a moral budget as proposed by the Moral Budget Coalition.
 We want to thank Commissioner Sawyer for bringing a resolution that aligned with the Shelby County Moral Budget and to Commissioners Turner, Milton, and Whaley, who voted in support of investments for vital services and initiatives like public transit, affordable housing, education, youth, and adult mental health, and more. While there is much left needed, we appreciate Commissioner Lowery for his successful resolution to add an investment for youth and adult mental health as proposed in the Moral Budget. Thanks to Commissioners Brooks, Sawyer, Turner, Milton, Whaley, and Jones for supporting this much-needed investment, especially for our young people. We also appreciate Commissioner Morrison for her role in advocating for transit funding in the county budget. Thanks to Commissioners Brooks, Lowery, Milton, Sawyer, Turner, and Whaley for supporting this beginning to Shelby County investment in public transportation our community desperately needs.
On the City side, we thank Councilman Martavius Jones for his proposal to increase investments that support workers, improve public transportation, increase affordable housing, and support our young people throughout the community. He was the only Memphis City Councilperson who disrupted the status quo and introduced a new view of how we (City Council members included) should approach discussion for a budget that advocates for a better Memphis for generations to come!
On the brighter side of things, there is a possibility to revisit Moral Budget investments later in the summer as both the city and county take up further discussions on use of one-time federal dollars from the American Rescue Plan. You can count on us to be there with you, pushing for investments to overturn the status quo and move our community forward to equity, progress, and prosperity.
Standing With You,
Stand Memphis Team