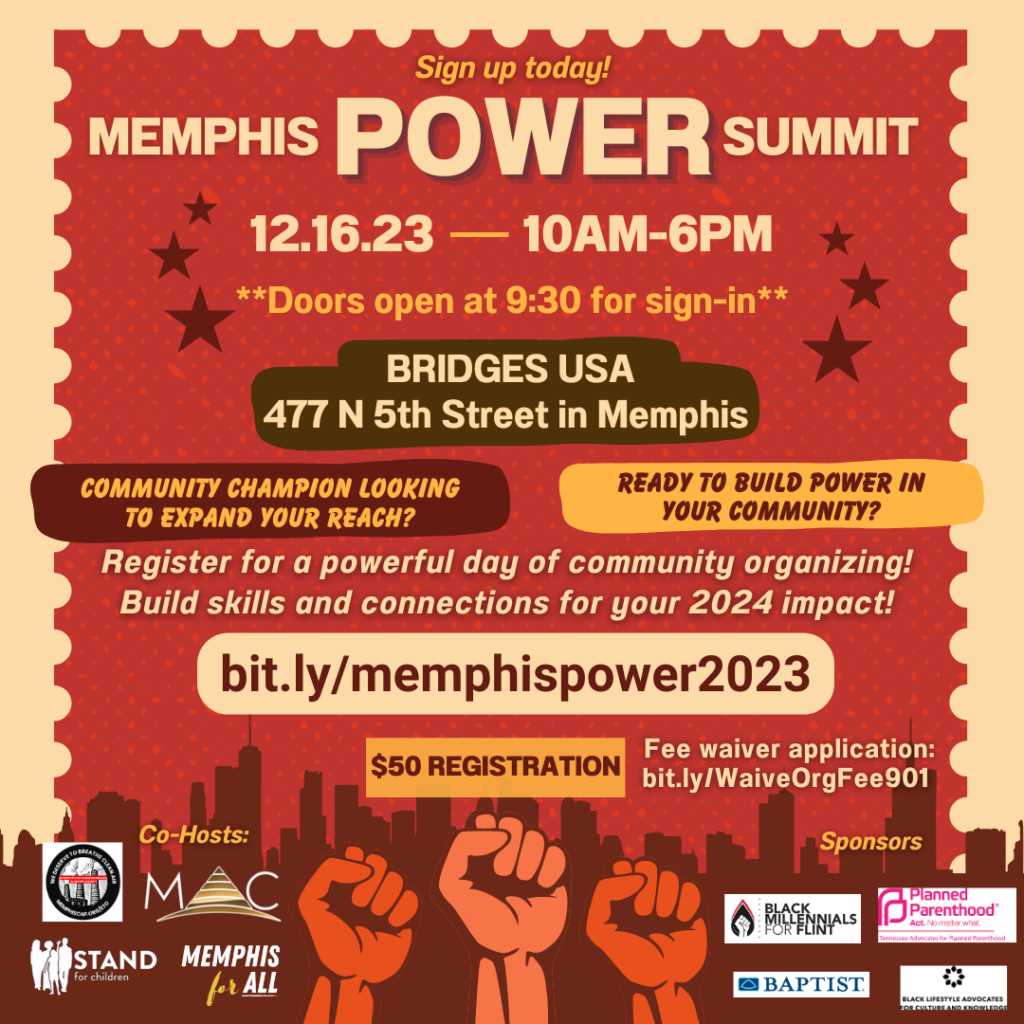 BUILD POWER WITH US ON DECEMBER 16!
Calling all community champions! Whether you're brand new to organizing or have been involved for a while, you're invited to the 2023 Memphis Power Summit for a day of skill-building and connection. Sign up today!
OUR TOP PRIORITIES
education equity
To help all students–regardless of race, class, ability, or background–do well in school, we focus on early literacy, student mental health, high school success, and breaking the school-to-prison pipeline. Our education-centered coalitions and issue areas are the Youth Education Success (YES) Fund, Momentum Memphis Education Task Forces, the Memphis Freshman Success Network, and the Early Literacy Consortium. Learn more.
Racial Justice
Through electoral work, policy advocacy, and community investment, we strive to reach true racial justice in our community. We focus on criminal justice reform and breaking the cycle of mass incarceration, while investing in community supports and basic needs (such as housing, education, transit, etc.). Aside from the coalitions we facilitate, we offer capacity and strategic support to the Youth Justice Action Council.
CIVIC ENGAGEMENT
You have the power to change our conditions through elections and community organizing. We promote voter education and participation, and leverage our candidate endorsements to increase civic engagement across Memphis and Shelby County. Our civic engagement coalitions are the Shelby County Voter Alliance, the Stand TN endorsement committee, and the Stand TN Organizing Fellowship. Read more.
---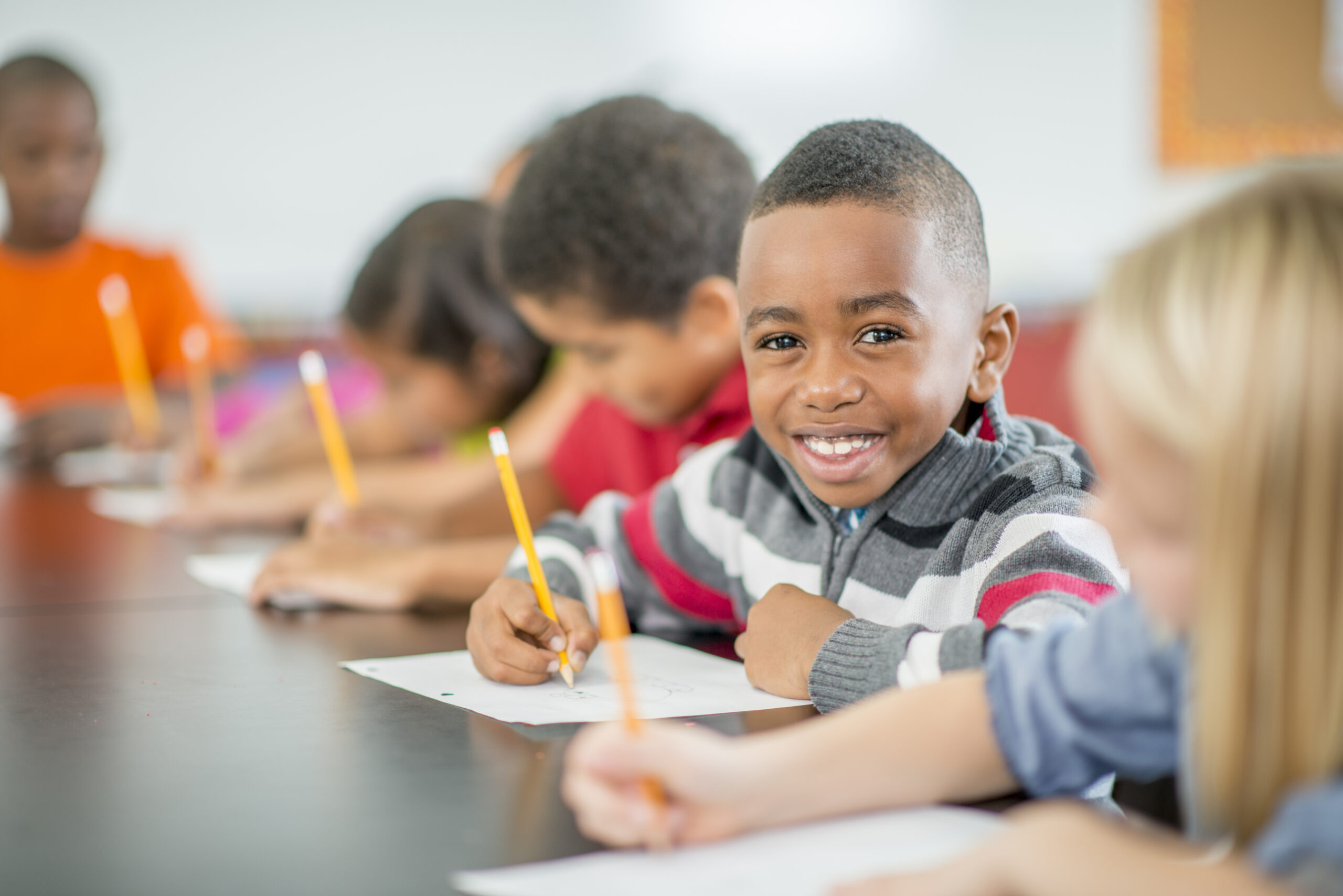 STAND WITH US!
Sign up today to stay up to date on current
events and the latest ways to take action, to
create a brighter future for us all.
Partner Coalitions
Justice & Safety Alliance
In 2021, we convened this coalition to build power in the communities of color most affected by policing and criminal justice inequities. JSA takes a public health, community-centered approach to justice and safety focused on prevention, care, and healing. JSA advocates for investments essential services that provide genuine safety – housing, education, employment, healthcare access, and more. Learn more here!
Momentum Memphis
In 2018, Stand launched Momentum Memphis as an effort to better coordinate and advocate for an education agenda in collaboration with other organizations engaged in similar work. Our task forces work on breaking the school-to-prison pipeline, developing community-centered processes for decisions like the superintendent search, and advocating for student success and wellbeing. Join a task force today!
Moral Budget Coalition
We convened the Moral Budget Coalition in 2021 to advocate for City and County budgets that reflect our values and break cycles of poverty. We advocate for meaningful investments in education, affordable housing, youth development, public transportation, infrastructure, and healthcare (including mental health). Join the fight for a moral budget for a safer Memphis and Shelby County today!
---
Blog
The Fight for A Safe, Healthy, and Just Memphis Continues!
We want to extend a sincere congratulations to Mayor-Elect Paul Young on winning a tough election with a crowded field of candidates. After a hard-fought race, we look forward to coming together and finding alignment on our shared goals of …
Open Letter: Memphis Groups Unite Against HB 7073
As individual and organizational community stakeholders on the ground in Memphis, we are extremely concerned about HB 7073 – introducing a new, harsh blended sentencing scheme, as well as mandatory transfer to adult court, is not the answer to gun …
---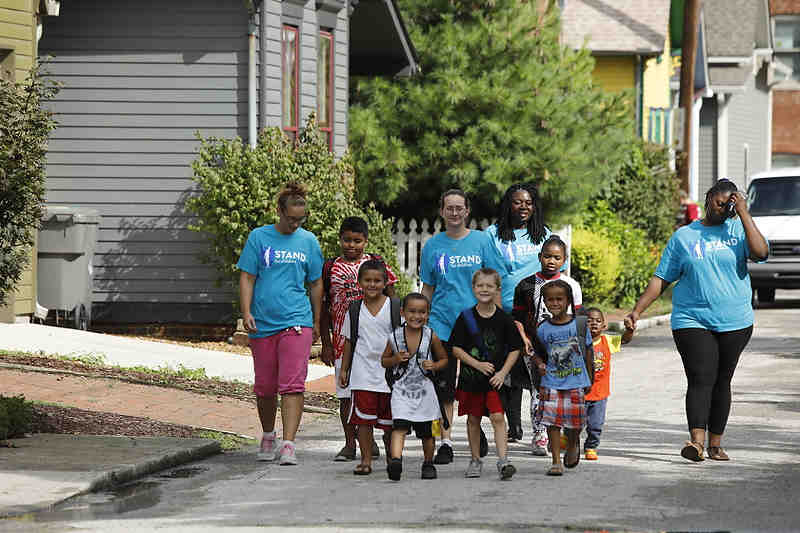 Share your Stand Story!
You are the driving force of our organization. Without your dedication, we wouldn't be able to fight for better education outcomes for kids. That's why we want to tell your story.