OUR TOP PRIORITIES
Family Engagement
When the people who are personally impacted by the issues show up, speak out, and vote, those voices have an impact on decision-makers. Our parent and educator organizers teach and empower ordinary people, like you, to become an extraordinary force for change. Learn more.
Policy & Advocacy
In order to make sure that every child graduates with the skills and knowledge they need to succeed in college and career, adults must ensure that the best, student-focused policies are in place so that all children can reach their potential, regardless of background. Find out how we advocate for these policies.
---
Our hearts are with Memphis
We are deeply disturbed and saddened by yesterday's horrific shootings, on the heels of the kidnapping and murder of Eliza Fletcher, among so many other instances of violent crime in our community. Our hearts are with the people who were …
Elect Champions for Equity and Justice
Now more than ever, it is critical to elect candidates that represent a vision for shifting away from the status quo toward valuing and investing in our people and communities. We need representatives in office that believe we can and …
Transit Equity Day
Today is Transit Equity Day in Memphis, rescheduled from early February due to inclement weather that hit our region at that time. Even though several events for the week were canceled or postponed either due to road conditions or internet …
---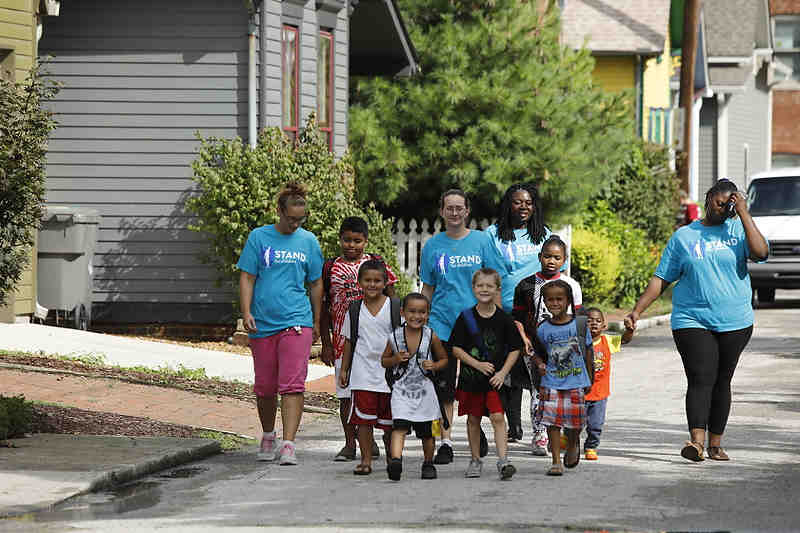 Share your Stand Story!
You are the driving force of our organization. Without your dedication, we wouldn't be able to fight for better education outcomes for kids. That's why we want to tell your story.