English marketing & communications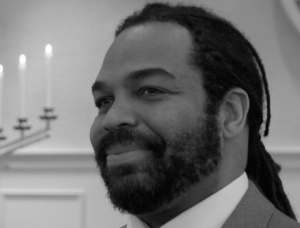 Dumont Walker
Projects, and Programs Communication Manager
Dumont Walker, Projects and Programs Communications Manager, leads web project and program management for Stand for Children. Leveraging the latest in technology, trends, and research while working directly with Stand's affiliates and programs to develop strategies that support affiliates achieving their impact goals.
Growing up in central, Dumont comes from a family with a rich history of working as educators and social activists. Joining Stand allowed Dumont's career to come full circle and join the family tradition of seeking social justice for all and supporting students by developing welcoming environments for all students regardless of background.
Dumont's career in digital strategy began over 15 years ago, working in a variety of marketing and communications roles. Throughout his long career, Dumont supported multiple non-profits through the process of expanding their digital footprint. He's also spent time representing several progressive non-profits, creating fundraising strategies and increasing their outreach supporting social initiative.
"My favorite subject in school was History because I was fascinated in seeing how all the pieces come together, and I was curious to see what they could tell us about the future looking ahead."