English people & culture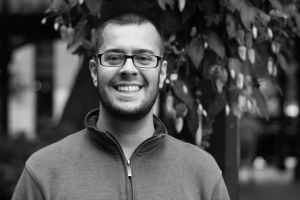 Andrew Gottlieb
People & Culture Operations Manager
Andrew is a New York transplant who grew up with after school programs shaping much of his life. Through baseball and karate, he learned the importance of teamwork, discipline, respect, and fun. During his early professional career, he developed his experience in event coordination, communications, and customer service. In 2012, an opportunity to manage volunteers for the New York Organ Donor Network helped blossom an interest in Non-Profit work.
He continued working and volunteering in the Non-Profit world from that point on. Some of his recent experience highlights include coordinating after school soccer classes, managing a student information system for a Charter School Network, and Operations Administration for Washington's own LLS. One of his proudest moments was serving on the board for a local Non-Profit in NY that serves a largely Latino population and running a successful Online Fundraiser that raised money for the Arts & PE program that they provide.
Andrew is excited to immerse himself in the incredible movement that Stand has helped empower to foster real change in education. In his personal time, he enjoys viewing Stand Up comedy, Martial Arts, and discovering small restaurants for big feasts.