English Center for Anti-Racist Education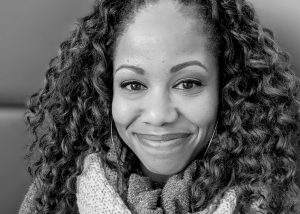 Val Brown
Academic Director - Center for Antiracist Education
Val comes from a proud family of educators and is honored to carry on the family tradition.
She most recently served as the professional development manager for Teaching Tolerance. Her role primarily included designing, facilitating, and evaluating antibias and antiracist professional learning for educators around the country. For 14 years prior, Val worked in the public K-12 education and higher education sectors as a teacher, instructional coach, district administrator and professional learning specialist. During her teaching career, she was named district teacher of the year (2013) and was honored by the White House Initiative of Educational Excellence for African Americans in Teacher's Edition (2015). In December 2016, Val recognized a silence in the education community regarding issues of race, and a gap in learning opportunities for educators. In response she founded #ClearTheAir and provided a platform for educators to learn about the intersections of history, racism and education. She firmly believes community, learning, and dialogue are essential to personal and professional growth, and that education is a vehicle for social change.
Val received her B.A. in journalism form the University of Florida and holds and M.Ed. from Florida Atlantic University and an M.A. from the University of Central Florida in Multicultural Education and Education Leadership, respectively. She is currently writing her dissertation about educator activism.