English Indiana Staff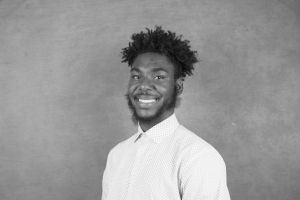 Tyre'k Swanigan
Organizer
Tyre'k Swanigan (he/him) was born and raised in Indiana and is currently obtaining his social work degree through the Ivy Tech T-SAP program. Tyre'k is passionate about students having equitable resources and a voice no matter their race, income level or zip code.
Most recently, Tyre'k served as Director of Programs at Freewheelin' Community Bikes. Before that experience, he worked for IPS as Student Support Coordinator. Tyrek is enthusiastic about continuing to advocate for youth within his position as Organizer with STAND.
During Tyre'k's free time, he enjoys spending time with his family and playing with his two fur babies.