English Home Visit Partnerships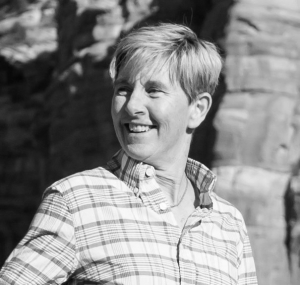 Stacey Vanhoy
Executive Director - Home Visit Partnerships
Stacey began her involvement in education in 2003 when she co-founded REAL Schools Initiative, a non-profit in Fort Worth, TX that created learning gardens in low-income schools and trained teachers to use them to improve student engagement and academic achievement.
She also spent two years at East Fort Worth Montessori Academy as the Facilitator of Outdoor Education and taught 7th and 8th grade science in Fort Worth and Dallas.
In December of 2012, Stacey's principal recommended her for the inaugural cohort of Ed Policy Fellows with Teaching Trust. The focus of the program is to educate and empower teachers on current education policy so that they can advocate for solutions that will help close the achievement gap.
In March 2013, the Ed Policy Fellows took a group of 15 educators to Austin during spring break. They had developed a policy agenda and understood the issues very well and were given the opportunity to testify before the Senate Education Committee. On a subsequent trip to Austin and after further testimony, Stacey and some of her cohort were informed by the Chief of Staff for the Chairman of the Education Committee that they just "didn't have enough members to be invited to the table" for the real discussion. Stacey made up her mind to change that.
Having seen the impact a few voices can make, she's determined that with greater numbers, not only will educators be invited to the table; they will be leading the discussion about the transformation of education in Texas.
Stacey earned her Bachelor's and Master's degree in Recreational Sports Administration from Indiana University and a Master's in Landscape Architecture from the University of Texas-Arlington. In her free time, Stacey enjoys trail running, hiking, gardening, and traveling to the mountains of Colorado and Montana.