English Illinois Staff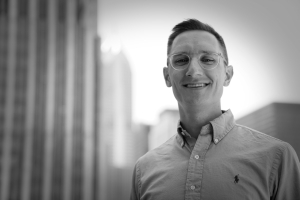 Scott McDonald
Marketing & Communications Director
You'll often find Scott trekking across the South Side of Chicago, camera in hand, with our field team or at a Stand family-engagement event. Other times, he's at his computer, typing a blog post, speaking to reporters, or connecting remotely with advocates across the state. Whatever he is doing, he's managing the public-facing pieces of Stand's work and organizing Stand members online.
Scott first joined Stand as a Regional Digital Strategist in 2014 and managed the digital presence and advocacy for three state offices. He then jumped full-time to the Stand Illinois team in 2016. He now leads their communications and marketing efforts across several platforms and multiple audiences. He also represents the organization in coalition work and partners with the national Stand team on cross-state campaigns.
Before joining Stand, Scott worked in DC for seven years as the Online Communications Manager for the Managed Funds Association and at the Parkinson's Action Network as Communications Manager. He also interned on Capitol Hill in the press office of former U.S. Sen. Tom Harkin.
A devoted fan of the Oxford comma, Scott lives in Chicago with his wife and young daughter. He earned his B.A. degree in journalism and political science from Marquette University.