English Technology Center for High School Success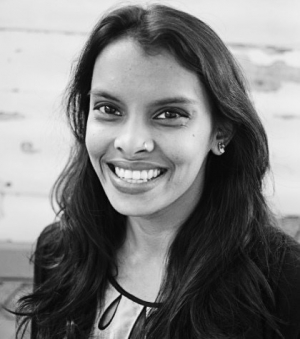 Saashya Rodrigo
Data Specialist - Center for High School Success
Saashya has spent much of her life in the field of education as a teacher, consultant for educators and parents, and an education researcher. Her passion for children and learning began in high school, when she started volunteering at The Chitra Lane School, which was one of the only special education schools in Sri Lanka, her home country. Volunteering in the special education field in a country that did not have the much-needed resources, supports, and policies in place at the time, inspired her to seek knowledge and expertise outside the country. During her time as a university student in the US, she gained experience as a teacher in both public and private school settings. She also began conducting remote consultations with parents and service providers in Sri Lanka; a role she continues to play to this day. She obtained her Bachelor's and Master's degrees in special education at Georgia State University.
Her experience in the classroom sparked an interest in education research, particularly in classroom interventions for students with or at risk for disabilities. She received her Ph.D. in learning disabilities and behavioral disabilities at the University of Texas at Austin. During her doctoral studies, Saashya gained a deep interest in education policy, advocacy efforts for marginalized students, and the teacher turnover crisis. These interests led her to the non-profit sector and her current position as Stand's Data Specialist for CHSS.
Aside from her more conventional hobbies of reading, cooking, and being outdoors, Saashya also enjoys everything to do with music. She sings, plays, and composes music and is an avid concert goer. She currently resides in Austin, Texas, with her husband and their three furry friends, Colombo, Jasper, and Fat Lizzy.