English Executive Team state operations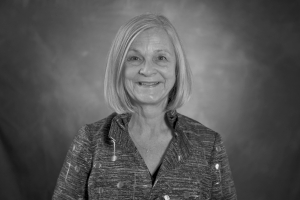 Pam Welch
Executive Operating Officer
Pamela is a lifelong Oregonian. Her diverse background as an entrepreneur, corporate executive, and community volunteer include leadership experience in the operations and/or accounting/finance areas with Nike, lucy activewear, and Portland General Electric. Pamela is currently serving as the Board Treasurer for the Oregon College of Oriental Medicine and as an Advisory Board member for the YWCA of Portland (previously serving two terms as Board President). Pamela has also served as an Advisory Board member of the Portland Playworks affiliate and she worked with Portland's Outside/In to develop Virginia Woof, a successful dog daycare serviced by at-risk youth.
Pamela holds a Bachelor of Science degree in Accounting from Oregon State University and a Master's of Business Administration from Washington State University. In her spare time, Pam is a passionate sports enthusiast both as a participant and as a fan.
As Executive Operating Officer, Pamela oversees State Operations as well as the Executive Team.