Illinois Staff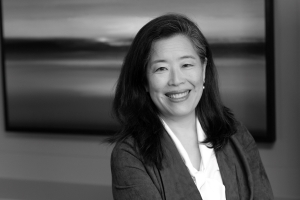 Mimi Rodman
Executive Director
Mimi has been the Illinois Executive Director since 2012.
Under her leadership, the Illinois office of Stand has progressed from a start-up to a robust statewide organization supported by a membership base focused on positive activism. Stand Illinois has championed major policy changes and published several reports which influenced legislation. Stand Illinois has also innovated and scaled a suite of programs focused on community and family engagement, partnering with parents and schools in underserved neighborhoods of Chicago.
Mimi is the chairperson of the bi-partisan Stand for Children Illinois PAC, which supports legislators who champion education equity and racial justice. She is one of 12 Asian Americans honored by the City of Chicago during Asian American History Month in 2021. She serves on the Illinois Advisory Committee of the U.S. Global Leadership Coalition.
Mimi is a former partner of Kirkland & Ellis, where she focused on strategic alliances and joint ventures. She then moved to Tribune Company, where she led legal affairs for Tribune Education. She has served on the boards of non-profits, held leadership roles in campaigns, and worked closely with school boards.
Raised in Texas by Korean immigrants, Mimi has been firmly ensconced in Illinois since college. She earned her B.A. in public policy from the University of Chicago and her J.D. from Northwestern Pritzker School of Law.