English Center for Anti-Racist Education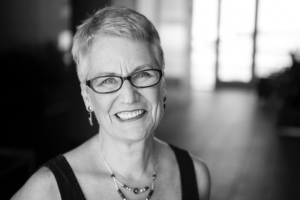 Maureen Costello
Executive Director - Center for Antiracist Education
Maureen is a native of New York City whose career led her – along with her husband and two cats – to move to Montgomery, Alabama ten years ago. The move tested one of her lifelong beliefs: That every American should live in New York for at least a year, and that every New Yorker should live somewhere else for the same amount of time. If that's not literally possible, she believes, we still all need to learn to understand others' lived experiences and diverse perspectives.
Drawn to social justice by her own teachers, Maureen's career has been dedicated to education as a means of change. She spent nearly 20 years in the classroom teaching U.S. history and economics at a private Catholic high school that emphasized the connection between Christianity and social justice.
Although she left the classroom, Maureen never left teaching. As the director of various national educational programs, she thinks of herself as having been assigned to bigger and bigger classrooms. Maureen's most recent work, at Teaching Tolerance, has reinforced her belief that education shapes who we are and can be a powerful means to advance racial justice. Maureen looks forward to her role at Stand and the Center for Antiracist Education to support the many educators eager to build an antiracist future and a truly diverse democracy.
Maureen earned her B.A. from The New School University and an M.A. in American History from the New York University Graduate School of Liberal Arts. When not working, Maureen acts and directs in community theater, travels, and creates mosaic art.