English Louisiana Staff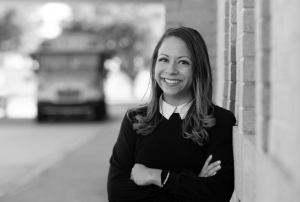 Kim Eckert
LEAD Fellow & Consultant
Currently serving as a consultant for Stand for Children Louisiana, Kimberly Eckert is the Dean of Undergraduate Studies for Oxford Teachers College at Reach University and an employee of West Baton Rouge Schools where she serves as the Educators Rising Instructor & Innovative Programs and Instructional Coordinator. Kimberly has thirteen years teaching experience focused on English and Special Education.
Kimberly is a certified Reading Specialist, Special Education Instructor, and Teacher of English from the Louisiana Department of Education. Kimberly holds a BA in social work from Northwestern State University, an MEd in Special Education also from Northwestern State University, and is currently pursuing her PhD in Learning, Innovation, and Instruction from Walden University.
Kimberly's accolades include 2018 Louisiana State Teacher of the Year, 2019 National Education Association Social Justice Advocate of the Year Finalist & Global Fellow, 2020 Global Teacher Prize Finalist, a National Fellow for understood.org, an ASCD Emerging Leader, Louisiana Teacher Leader, Louisiana Mentor Teacher, and an Expert Teacher for National Center for Learning Disabilities.
Kimberly has experience reimagining and reinvigorating successful programs. Driven by her commitment to building a diverse teacher pipeline and helping districts recruit teachers from their own area, Kimberly brought Educators Rising to Louisiana in 2018. During the 2021-22 school year, 21 Louisiana school systems offered Pre-Educator Pathway courses on 39 campuses with a total enrollment of 626 students. This year, the program is running in 46 Louisiana school systems on a total of 90 campuses.
Personally, Kimberly grew up in humble circumstances on a bayou near a rural Louisiana town. With the dark legacy of segregation looming over her town, Kimberly was convinced education was the best way for people in her situation to improve their prospects. It is this experience and perspective that motivates Kimberly to continue her work with students, future teachers, and current educators.
Kimberly has participated in every LEAD Fellowship since its inception in 2016. She is deeply committed to building educator networks across the state, elevating educators' voices, and ensuring that educators are involved in every education-related decision being made in our state. It is with this experience and passion that Kimberly is ready to grow her involvement with Stand Louisiana from participating in the LEAD Fellowship to leading it.