English Center for Anti-Racist Education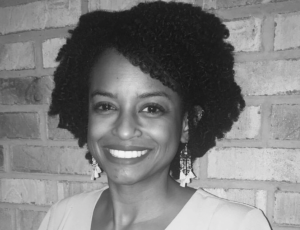 Katrice Quitter
Partnership Manager - Center for Antiracist Education
Katrice was born and raised in Ohio and continues the family tradition of being an educator and changemaker. Her career in education began about 18 years ago working in Early Childhood to provide quality preschool and early learning experiences birth-5 years, eventually transitioning to education in the K-12 setting as a classroom educator, Instructional Coach and most recently as an Education Consultant.
From the start, she learned that quality educational experiences that are built on a foundation of relational trust will make a significant impact in outcomes for learners. Upon leaving the classroom to work with adult learners, it has always been her hope and dream to help others create and cultivate spaces of belonging. Spaces where everyone feels that their humanity and lived experiences are acknowledged, valued, included, and welcomed.
In a profession that is constantly changing and evolving, Katrice believes that we should always keep students at the center of everything that we do. As we shift our what and how in education, our decisions should always have learners at the center. Being intentional about honoring their perspectives, truths, and experiences will forever be the guidance that we need to create inclusive and antiracist learning environments.
Katrice earned her B.S. from The Ohio State University and a M.Ed. in Gifted & Talented Education from Ashland University.