English Oregon Staff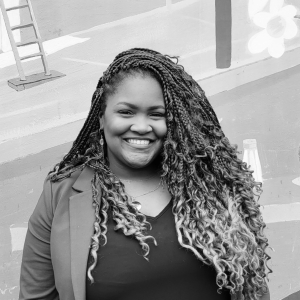 Kari Herinckx
Government Affairs Director
A native Oregonian, Kari has strong ties to communities within her home state. She is a founding member of Imagine Black and is passionate about making Oregon's education system more equitable and racially just. Kari is a graduate of the University of Oregon, where she received a Bachelor of Arts in Ethnic Studies, a Bachelor of Education in Family and Human Services, and a Master degree in Curriculum and Instruction, where she taught in title one schools.
She began her career as the Director of Diversity Education and Support in the Office of the Dean of Students at the University of Oregon, where she oversaw a peer mentoring program for students of color that surpassed institutional averages for retention and graduation rates. As a former Equity Manager for the City of Portland's Bureau of Development Services under the leadership of Commissioner Amanda Fritz, Kari implemented the city's Title II & Title VI American with Disabilities Act Transition Plan and Civil Rights policies, in addition to developing workforce equity strategies for BDS. In a later role at Washington County, she was part of the inaugural team for the Civic Leaders program and played a key role in developing the County's initial draft of the racial equity framework.
Kari joins Stand from her role as the Multnomah and Washington Counties Field Representative for U.S. Senator Jeff Merkley. There, she was instrumental in advocating for and securing over a $18 M in Appropriations funding for disadvantaged businesses, BIPOC led health agencies, infrastructure, health, and human services, among other things. Kari is elated to be continuing her advocacy for children.