English Louisiana Staff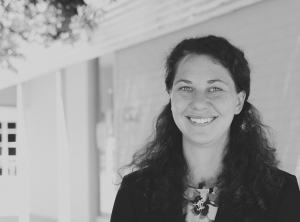 Karen Clark
Marketing, Communications, and Development Director
Karen joined Stand in 2015 as Operations Coordinator and has since taken on both Development and Marketing and Communications roles, proving to be an integral part of the Louisiana team.
Her work involves fundraising for Stand's charitable and legislative priorities and partnering with families and students to amplify their voices to highlight the need for action on issues related to school leadership, literacy, youth justice reform, and more. The most rewarding part of her job is seeing members realize their own power to effect change.
Her passion for education advocacy stems from the educational inequities she witnessed as an adolescent and her experience not understanding why schools in communities with higher home values had exorbitant programming just down the street from schools in communities with lower home values with fewer resources.
Prior to joining Stand, Karen worked for an environmental justice organization, a travel agency, and in an administrative support role at Stanford University. She also lived and worked in Lilongwe, Malawi, designing and implementing afterschool activism programs in rural primary schools.
Karen holds a Bachelor of Arts in Anthropology from Colby College and serves as Board President of the nonprofit Access Health Africa.
Originally from California, Karen lives in New Orleans with a rotating pack of foster dogs. In her free time, she enjoys traveling, photography, hiking, and kayaking.