English Oregon Staff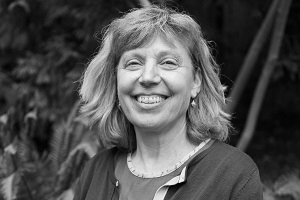 Joy Marshall
State Organizing Director
Joy Marshall grew up in Michigan and attended great public schools all of her life, including the University of Michigan Honor's College. She taught middle school in Chicago before becoming involved in grassroots organizing for social change.
Her first political job was on the campaign to re-elect Chicago Mayor Harold Washington in 1987. Since then, she has organized on numerous issues, including universal health care, equitable taxes, and worker rights. She has run over two dozen political campaigns, but has lost count!
She founded and built two Stand for Children chapters in the Eugene area, who have won higher standards for child care providers, eliminating soda and junk food from local schools, and millions of dollars in school funding. The chapters are now focused on supporting great schools and a great teacher in every classroom.
Photo: Kenton Waltz Photography