English Center for High School Success Washington Staff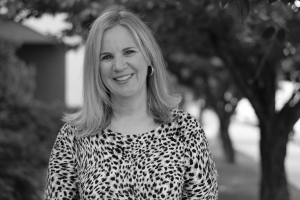 Jennifer Wiley
Washington Coach - Center for High School Success
Jennifer's 29-year career in education includes developing and directing multiple K-12 instrumental music programs and teaching mathematics within public schools in Hayward, Ca. As a first-generation college student, she experienced first-hand the liberation power of a highly effective classrooms. Early in her teaching career she witnessed extreme disparities in public education. These disparities motivated her to pursue advanced degrees in education leadership and policy studies.
Jennifer has spent the past 24 years as a high school principal in a wide range of settings to include suburban and urban high schools as well as leading a K-12 urban alternative school. Most recently she served 16 years as a turnaround principal of the highly diverse and nationally recognized Franklin High School in Seattle, Wa.
Jennifer has spent the whole of her career building inclusive educational systems with focused emphasis on educational equity as a critical strategy toward social justice. She earned her doctorate from the University of Washington studying effective school leadership in urban schools in the United States context as well as abroad culminating in a dissertation focused on the unique challenges and opportunities of school leaders in township schools in post-apartheid South Africa. Jennifer unequivocally believes that public education can and should be a pathway for personal liberation and engine for our representative democracy.
Outside of her unrelenting passion for working with schools, Jennifer can be found enjoying long walks, playing her steel drums, traveling, listening to music, enjoying friendships, or chasing her new Boston Terrier, Zazu.