English Louisiana Staff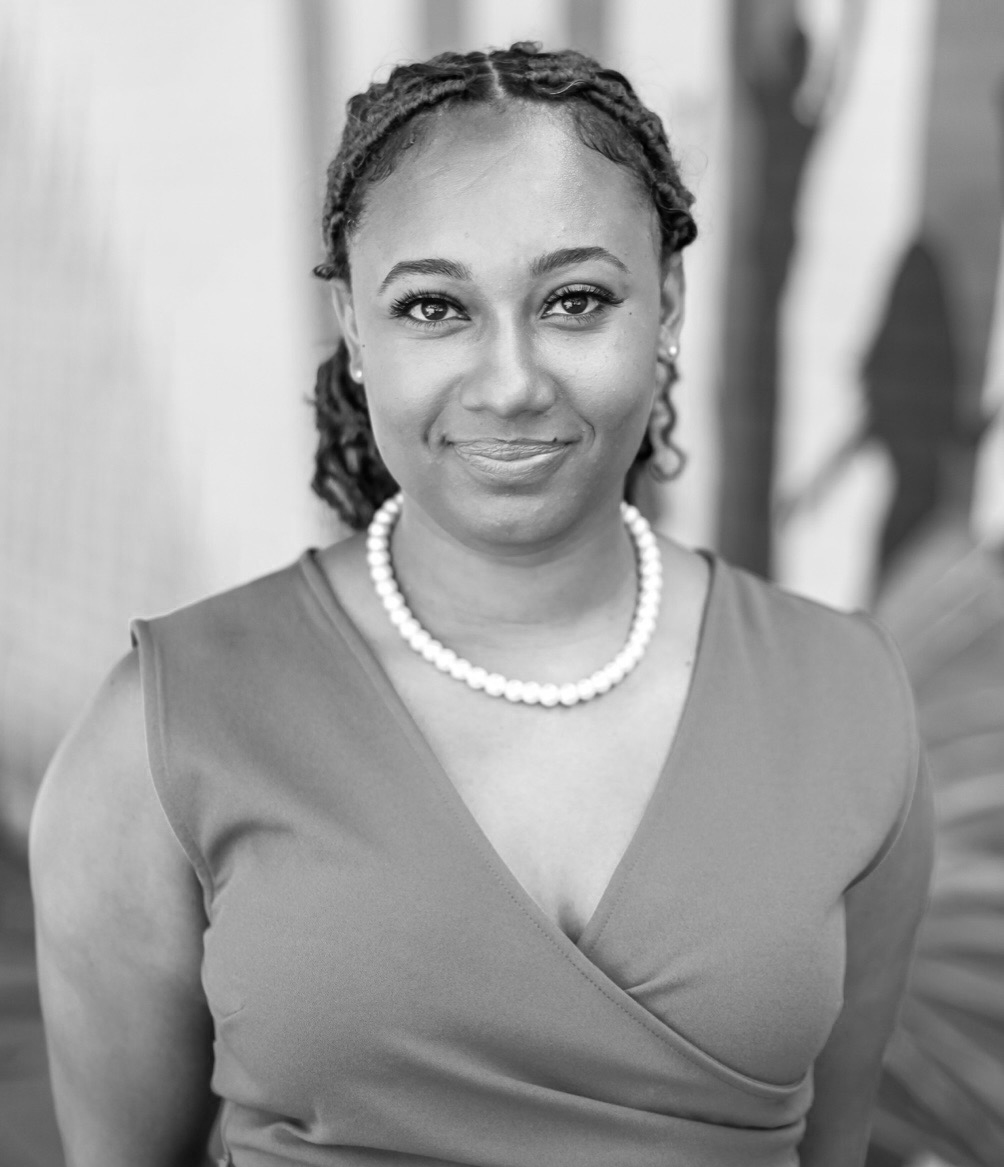 Jasmine Moore
Marketing and Communications Manager
Jasmine is a native New Orleanian who loves food, fashion, fairy tales! She is a bubbly, forever cheerleader who has accumulated over a decade of experience in cheerleading, marketing and events. Initially, Jasmine's career began in mental health after she acquired a bachelor's degree in psychology from Xavier University and a master's degree of social work from Southern University. Throughout her career, she has always been an avid youth mentor. Currently, Jasmine is the head cheerleading coach at McKinley Middle Magnet.
As a burnt-out mental health professional, Jasmine began searching for a more light-hearted, colorful profession, and she immediately fell in love with events and marketing.
Most recently, Jasmine served as a Special Events Manger at the #1 park system in the nation, BREC, for three and a half years. During her tenure at BREC, Jasmine managed over thirty events that include ribbon cuttings, groundbreakings, grand-openings, and unveilings. Jasmine is a self-starter, and flexible team player, she also temporarily served as Volunteer Manager, staffing over 1500 volunteers. In July of 2022, Jasmine created memories and history for the organization, she produced BREC's 75th Birthday Celebration that served over 1200 patrons. Prior to that experience, she worked as the Workforce Development Manager at Boys and Girls Club of Venice, in Los Angeles. She executed a ten week "Jr. Staff" youth professional development program that managed to help over fifty, at-risk high school students secure summer employment, scholarships, and college acceptance letters. Jasmine also co-coordinated and created marketing strategies for the annual Champions of Youth Gala Fundraiser that acquired over $400k donations. Prior to that experience, Jasmine discovered her passion for creating memories while dedicating her time to serving hundreds of United States Navy sailors and families stationed in Pearl Harbor, Hawaii. She managed "Homecoming" events for deployed, active-duty sailors and coordinated military access to local recreational activities. Her exciting work history has heightened her awareness about the importance of diversity, equity, and inclusion.
Jasmine is thrilled to start her new role at STAND as the Marketing and Communications Manager. It is her goal to provide creative awareness campaigns, both on and off-line about the organization's resources that can positively impact the future of the state. Jasmine has spent her entire career co-creating impactful memories and experiences for youth and families. She is committed to continuing this work with STAND for children