English Colorado Staff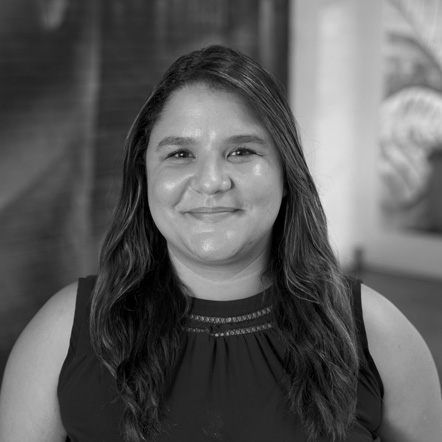 Ivana M. Bejaran Rib
State Organizing Director
Ivana is a product of her community. She was born in New York and raised in la Republica Dominicana by a stubborn, passionate mother and a dedicated, cautious father. Through their stories she learned from an early age that "si trabajas duro" (if you work hard) you will be set for life. Because of this Ivana grew up with an expectation that she would pursue higher education. It was always her dream to move to the United States to start her career.
After one of her favorite teachers pushed her to apply to college in the United States, she moved to New York. A few years later she discovered organizing work, and she has been hooked ever since. She spent her first year out of college working for reproductive rights for women worldwide, access to the Affordable Care Act, preserving consumer protections, and ensuring access to safe and fair elections. In 2018, she joined Stand for Children Colorado as a community organizer and in 2021 she was promoted to State Organizing Director.
In her role at Stand, Ivana crafts and implements an organizing strategy that supports Stand's early literacy and safe and supportive schools and communities work. She shows up every day to build points of access to democratize knowledge and power through her own community, and other marginalized peoples.
During her free time, you can find Ivana listening to romance novels or Taylor Swift, traveling back to see her familia in la Republica Dominicana, or playing board games with friends.