English Colorado Staff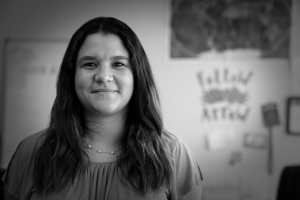 Ivana M. Bejaran Rib
State Organizing Director
Ivana was raised in the Dominican Republic and moved to the United States to attend college in New York in 2012. She went to Manhatanville College where she studied International Relations and Communications. She was a Duchesne Scholar which allowed her to start her career in organizing while working with the local community supporting their soup kitchen, animal shelter, and public hospitals.
After she graduated, she traveled around the country for a year working on different issue based campaigns with the activist training group, Change Corps. She worked on a variety of different topics including protecting the affordable care act to ensuring women of all ages have access to family planning services.
She is currently the state organizing director in Colorado. Ivana also enjoys reading, cooking, singing, and traveling.