English Oregon Staff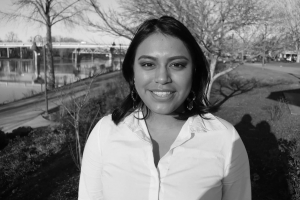 Diana Marquez Guerrero
Organizer
Diana Marquez Guerrero, the daughter of Mixtec immigrants, was born and raised in Salem, Oregon. Her passion for community organizing began in high school. Diana volunteered with community service organizations and Immigrant Rights Organizations including Causa and PCUN. As the recruitment coordinator of Causa's Salem leadership team, Diana gained experience working on political campaigns, volunteer recruitment, and leadership building.
Diana recently graduated from Willamette University with a bachelor's degree in Sociology. Diana continued to organize students in college, serving as the President of WU Causa and Willamette Events Board. Most recently, Diana worked on the We Count Oregon campaign to ensure participation in the 2020 Census. Diana also worked on the Yes for a Healthy Future campaign, providing more funding for the Oregon Health Plan.
Diana is delighted to serve as Stand's Salem Organizer. She hopes to build a strong community of BIPOC parents and students to elect and push policies that reflect and serve all its students.