English state operations Oregon Staff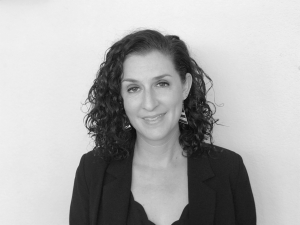 Catherine Peters
National Operations Manager
Catherine is joining Stand for Children as the National Operations Manager and hopes to utilize her past experiences to provide comprehensive support to her new team. She previously worked at the Center for Autism and Related Disorders (CARD) assisting children and young adults with disabilities. During her 12 years at CARD, she took on many roles including delivering direct therapeutic care, conducting research projects focusing on autism treatment and the development of staff training programs and events. She also worked to build an online training platform, Institute for Behavioral Training, to disseminate advanced clinical training to parents, teachers and other professionals working with children with autism.
Most recently, Catherine worked in Instructional Services for the Division of Biological Sciences at the University of California, San Diego. In that role, she coordinated the quarterly course logistics such as course scheduling and course materials acquisition, as well as provided oversight of the independent research programs, and assisted students with special needs to acquire educational accommodations.
Catherine is excited to be relocating to Portland from Southern California and is looking forward to exploring her new home in search of the best camping, hiking and food spots. She will be joined in Portland by her sweet but feisty dog, Fern.