English Indiana Staff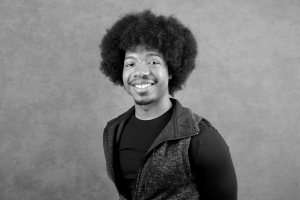 Aaron "A.J." Lucky
Organizer
A.J. Lucky is a Midwest native and a graduate of Purdue University. He graduated with a B.A. in English, and minors in African American Studies and Theatre. He prides himself on being an educator, storyteller, performer and community activist. His unique background and life experiences equip him with an intersectional approach to problem solving and critical thinking.
Growing up, A.J.'s parents worked hard to instill the importance of a good education, as it is the key to many locked doors marginalized people encounter. As a result, his background has been dedicated to the service of students within the education system. As a previous educator, he's tackled work with schools in disadvantaged communities, much like the ones he attended as a child. Nonetheless, A.J. enjoys a challenge and the fulfillment of purposeful work.
As an organizer with Stand for Children Indiana, A.J. uses his gifts and talents to amplify and protect the voices of marginalized people.
Outside of work, A.J. spends time creating and producing artwork based around social justice and reform. His most recent projects include the short film, "Mommy," which follows the life of a young, black, queer man, and an original play called "Dream." One day, A.J. hopes his artistic work will be witnessed on a global scale and used to shape a better tomorrow.