English Center for Anti-Racist Education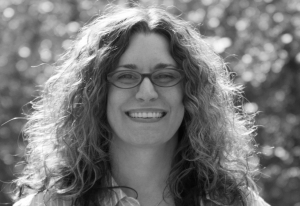 Kate Shuster
Curriculum & Evaluation Director - Center for Antiracist Education
Kate is originally from New Mexico. In high school, college, and graduate school she participated actively in intercollegiate policy debate as a competitor, coach and educator – in 1992, she was only the second woman to win the college national debate championship.
For the next 20 years, she traveled the world building debate programs across the country and in dozens of countries, training thousands of teachers, writing a dozen books and teaching at several universities. This spurred her lifelong interest to think critically about effective pedagogy, how it is measured, and who gets to decide what counts as evidence.
She holds a Ph.D. in Educational Studies from Claremont Graduate University with twin emphases in educational policy and research methods. She has worked as an independent research and evaluation consultant for most of her life, working with large and small data sets to investigate questions of equity with advanced research methodology.
Most recently, she managed the Teaching Hard History initiative for the Southern Poverty Law Center's Teaching Tolerance initiative and led an interdisciplinary team that created the world's first K-12 framework for teaching the twin histories of slavery and settler colonialism in what is currently known as the United States.
Since 2007, Kate's called an old house in Montgomery, Alabama her home with her husband Stephen and a rotating cast of animals – most recently a dog named Toffler, a couple of cats, and some fish. She reads the paper newspaper every day, loves to cook, and recently taught herself how to make electronic circuits.