English Arizona Staff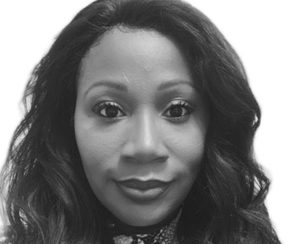 Angie Thomas
Ninth Grade Success Coach - Center for High School Success
"My mission in life is to save lives through action, advocacy, empowerment & support. My servant-leadership, career successes and credibility are all rooted in my passion for school change initiatives that focus on supporting historically marginalized and underserved communities. I am an unyielding advocate for historically marginalized and underserved communities, and you can depend on me to be professionally, socially, and politically active in fighting for their success… for their rights to THRIVE."
-Angie L. Thomas July 2021
Texas Born, Seattle raised, Angie Thomas has dedicated her life to serving at-risk youth and their families. Guided by the principals of empowerment, equity, love, and justice, Ms. Thomas has successfully helped turn three high schools around in both Seattle, WA; and Detroit, Michigan. Education is a life mission (a calling) for Ms. Thomas. She eagerly goes where she is needed most. Through her work with ninth grade transition, she successfully led a team to improve ninth-grade on-time promotion rates from less than 50% to exceeding the district at 94%! She has a proven track record, expertise, and a passion for both the people and this work.
A colleague wrote of her,
" Ms. Thomas is what I would call a servant leader. She is selfless in her leadership and models it consistently. It is refreshing to work with an individual like her that chooses to exemplify humility in leadership versus dictatorship. Secondly, she is incredibly solution oriented. Each time we implement our summer credit retrieval programs, we were limited in staffing and resources. Rather than making excuses, Ms. Thomas always cultivated results. Her ability to work through obstacles is profound, while still keeping an empathetic and affectionate touch with students and staff. She is professional, personable, and reliable. It is easy to team up with Ms. Thomas because you know that in the end, you are going to grow and win."
Ms. Thomas offers STAND twenty-three years of experience with over seven years as an Assistant Principal, 17 years in high schools, six years as a Dean of Students, and several years as the Lead Principal Administrator for multiple summer school and extended day programs. She has lead credit retrieval programs at both the school and district level. She is best known for her ability to accomplish program goals and effective professional development. Ms. Thomas believes that education is key to augmenting the trajectory of one's social, political, and economic status for generations.
Ms. Thomas loves to learn and empower others to reach their goals and potential. Ms. Thomas possesses a master's degree in Education & Educational Leadership, a teaching certificate, and principal certification.
Angie Thomas is a mother and grandmother. She has three adorable grandchildren whom she spoils and supports on a regular basis. She started her career after learning her son was struggling academically. In 1995 Ms. Thomas took a year off to home school her son. In that year, her son improved two grade levels. Frustrated with the school system she developed a relentless tenacity to make positive changes to it. As a result, she has impacted thousands of lives! She is a true change agent, and asset to the Stand organization.