We would like to introduce you to the newest member of our team, Sarah Pope. Here at Stand for Children, we value our team members and know that their work, along with our supporters like you, is the reason for our success. Sarah has devoted her professional lives to ensuring that all students are seen, heard, and supported within public schools.
Sarah Pope
Executive Director
Stand for Children Oregon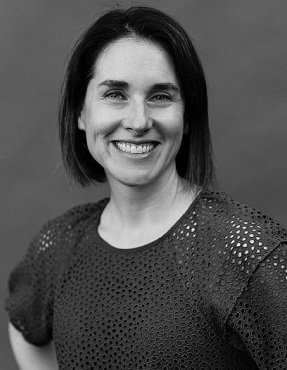 Sarah Pope is a product of Oregon's public schools and a passionate advocate for educational equity in our state.
Sarah worked with Stand OR from 2005 to 2012 first as an organizer, then Organizing Director, then Deputy Director and Interim ED. She left to become the Chief of Staff for the Oregon Department of Education's first appointed State Superintendent. While at ODE Sarah led the implementation of Oregon's first statewide strategic investments in education. The purpose of which were to accelerate improvements and create educational equity in our public schools. While at ODE she also facilitated the development of the state's educator evaluation framework and school improvement process. She left ODE in 2015 to become the Executive Director of Instruction and then the Deputy Superintendent at the NW Regional Education Service District (NWRESD). NWRESD is Oregon's largest Education Service District serving 20 school districts and over 100,000 students. While at NWRESD, Sarah grew the Instructional Services team from two people to over 50, launched the region's Ninth Grade Success Network, and led the support for the region's 20 school districts as they implemented the Student Success Act.
This past year, while Sarah was managing the region's COVID response, she also led the development of a broad coalition effort in Washington County to provide quality pre-K for the 16,000 Washington County three and four-year-olds who currently lack access. While working at the NWRESD, Sarah received her MA in Education Leadership from the University of Oregon and her K-12 administrative license.
Sarah and her husband live in the Beaverton School District and they have two children, a preschooler and a first grader in the Beaverton public schools. We are thrilled to welcome her back to Stand!
Sarah joins a strong team in Oregon that consist of:
We look forward to having Sarah continue our mission as a unique catalyst for education equity and racial justice, to create a brighter future for us all. Thank you for being a supporter and critical partner in the work.