FOR IMMEDIATE RELEASE
October 29, 2022
Contact: Brigitte Nieland
Phone: 225-603-5668
Email: [email protected]
STAND FOR CHILDREN LOUISIANA ANNOUNCES 2022-23 LEAD FELLOWS
Educators from across the state selected to hone their skills as advocates for students and teachers.
(BATON ROUGE) – Stand for Children Louisiana announced today the selection of its 2022-2023 Foundational and Advanced LEAD Fellows. The LEAD Fellowship is a six-month experience that allows education professionals to work together to hone their craft, study education policy, find and elevate their voice, engage with local and state policy makers, and advocate on behalf of all students. In its eight years of operation, more than 130 educators from across the state have completed the program, many returning for multiple years. This year's application and selection process was the most competitive to date.
"The LEAD Fellowship has equipped well over 100 of our state's most effective educators with the information, tools, and connections they needed to take their work beyond the classroom and positively impact the processes and policies of our state's education systems. The LEAD Fellowship allows Fellows to identify issues they want to influence, then empowers them to study the issue and address it as they see fit," said Stand for Children Louisiana Executive Director Carrie Griffin Monica.
"If one cares about the educational success of students in our state, joining the LEAD Fellowship is a must," said 2021-22 Foundational Fellow and 2022-23 Advanced Fellow Yulinda Marshall.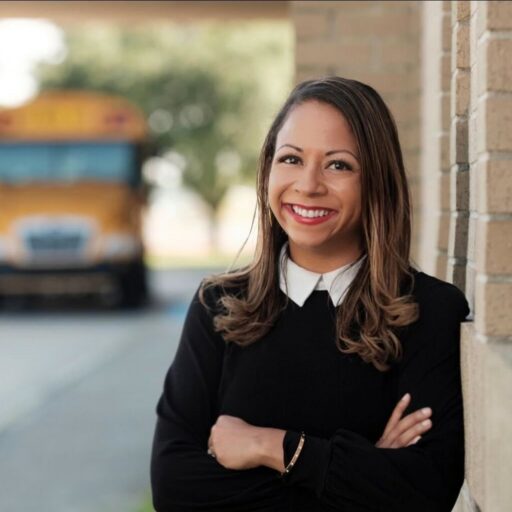 For the second year, the LEAD Fellowship will be facilitated by Kimberly Eckert. Eckert was the 2018 Louisiana State Teacher of the Year and currently serves as Dean of Undergraduate Studies for Oxford Teachers College at Reach University and is an employee of West Baton Rouge Schools where she serves as the Educators Rising Instructor & Innovative Programs and Instructional Coordinator. Eckert is deeply committed to building educator networks across the state, elevating educators' voices, and ensuring educators are involved in every education-related decision being made in our state.
"I am continually impressed with the dedication, passion, tenacity, energy, and strength shown by the LEAD Fellows. I am a firm believer that teachers and students can do anything they put their minds to, and I truly believe this year's Fellows are capable of making truly impactful student-centered improvements to our state's education system," said Eckert.

This year's LEAD Fellows are:
Ssb Becnel, 2nd Grade Teacher, Orleans Parish
Shalonda Berry, PreK-6th Grade Principal, Avoyelles Parish
Justin Broussard, 6th-8th Grade Teacher, East Baton Rouge Parish
Anna Cain, Secondary Science Teacher and Department Head, Morehouse Parish
Tammy Chaffin, Librarian/Technology Coordinator, Livingston Parish
Tyler Colson, 6th Grade Educator, East Baton Rouge Parish
Dannon Dauzat, K-6th Grade Instructional Coach, Avoyelles Parish
Timberly Deville, LANG Education Programs, Rapides Parish serving Louisiana
Nagham Elbizri, 6th-8th Grade French and Math Teacher, Jefferson Parish
Ashley Everett, Educator & Senior Program Manager of Adolescent Health, Orleans Parish
Breanna Guidry, 9th Grade Teacher, West Baton Rouge Parish
Lyn Hakeem, School Board Chair, East Baton Rouge Parish
Tara Henderson, Assistant Principal, Tangipahoa Parish Schools
Teran James, 6th Grade Teacher, East Baton Rouge Parish
Paula Johnson, 8th Grade Teacher, St. John the Baptist Parish
Brandi Lee, 3rd Grade Teacher, Avoyelles Parish
Daven Lewis, 8th Grade Teacher, Jefferson Parish
Rachel Little, 9th-12 Grade Teacher, Orleans Parish
Alayna Maberry, 3rd-4th Grade Interventionist & MTSS Coordinator, Orleans Parish
Vasy McCoy, PreK-8th Grade School Director, Orleans Parish
Jessica Netterville, 9th-12th Grade Librarian, St. Tammany Parish
Carla Powell, 9th-12th Grade Teacher, East Baton Rouge Parish
Lisa Staples, Former Pre-K and K Educator and Current Mental Health Program Administrator, Orleans Parish
Anthony Turner, 10th-12th Grade Teacher, Pointe Coupee Parish
Dr. Turner Keller, K-12th Grade Teacher, East Baton Rouge Parish
Raven Veal, English I Virtual Educator at University View Academy, East Baton Rouge Parish
Sabrina Washington, 9th-12th Grade Teacher, Avoyelles Parish
Gretchen Wiltz, 1st-4th Grade Teacher, Zachary Community School District
Erikka Wishom, Head Start-2nd Grade Principal, East Baton Rouge Parish
For the second year, we are proud to also share the 2022-23 class of Advanced LEADers who are returning to the Fellowship to continue their advocacy journey and further elevate their collective voice to improve education throughout our state. Advanced LEADers will leverage what was learned during foundational years of the LEAD Fellowship to gain more in-depth understanding of the Fellowship's three areas of study: Literacy, Quality Schools for All, and Juvenile/Criminal Justice.
"This is one of the most educationally invigorating programs I have ever been involved with," said 2021-22 Advanced Fellow Lovie Howell.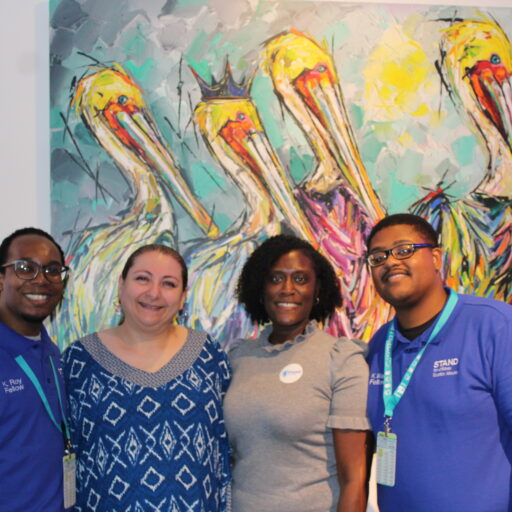 The 2022-23 Advanced LEAD Fellowship will be facilitated by a team of education advocates, from left to right: Khalil Roy, Educator, Avoyelles Parish; Faten Ahmad, Educator & Adjunct Professor, Jefferson Parish; Hollis Wilson-Davis, M.Ed.-Asst. Principal, St. Mary Parish; and Keonte Wells, Educator, Avoyelles Parish.
"Some of our Advanced Fellows have been with us since 2016, challenging us to grow and adapt our programming to serve them and their experience," said Executive Director Carrie Griffin Monica, "and we have seen some truly incredible projects and results from these exceptional educator advocates."

This year's Advanced LEADers are:
Kelsye Baudoin, K-5th School Librarian, Lafayette Parish
Melissa Bordelon, 1st Grade Educator and K-2nd Literacy Content Leader, Avoyelles Parish
Wiley Brazier V, Professor & Consultant, East Baton Rouge Parish
Kristen Bruce, 7th-12th Grade Teacher, Vernon Parish
Robyn Butler, English 1 Teacher and ACT Prep, East Baton Rouge Parish
Dr. Suresh Chiruguru, 9th-12th Grade Teacher, Peer-Coach, Mentor, & Teacher Leader, Calcasieu Parish
Keisha Fleming, 4th-5th Grade Teacher, Iberville Parish
Marian Jackson-Scott, Former Teacher, St. Landry Parish
Jennifer Kelly, The Center for Literacy and Learning, Ouachita Parish supporting Northeast Louisiana
Yulinda Marshall, 6th-12th Magnet Site Coordinator and 9th Grade Dual Enrollment Facilitator, East Baton Rouge Parish
Dr. Tiffanye McCoy-Thomas, PhD – Curriculum Content Supervisor, East Baton Rouge Parish
Nicole Nelson, Consultant and Instructional Coach, Caddo Parish supporting Louisiana
Karen Parrino, K Teacher and Coach to K-3rd Educators, Livingston Parish
Dr. Tonya J. Rose, Dean College of Education and Human Development at Southern University at New Orleans, Orleans Parish
Victoria Rosser, Educator and Educator Consultant, Orleans Parish
Mary Elizabeth Thibeaux-Clay, 9th-12th Career and Technical Education Administrator, St. Martin Parish
Lauren Trahan, 10th Grade Teacher and Administrator, Vermilion Parish
Jennifer Underwood, Assistant Principal, Calcasieu Parish
The LEAD Fellowship kicks off in November and will conclude in April for both Foundational and Advanced LEADers. To learn more about Stand's LEAD Fellowships, please visit http://stand.org/louisiana/lead-fellowship. To be notified of future application deadlines, please complete this short interest form.
About Stand for Children Louisiana
Stand for Children Louisiana is a unique catalyst for education equity and racial justice, to create a brighter future for us all. For more information, please visit
www.stand.org/louisiana.
###